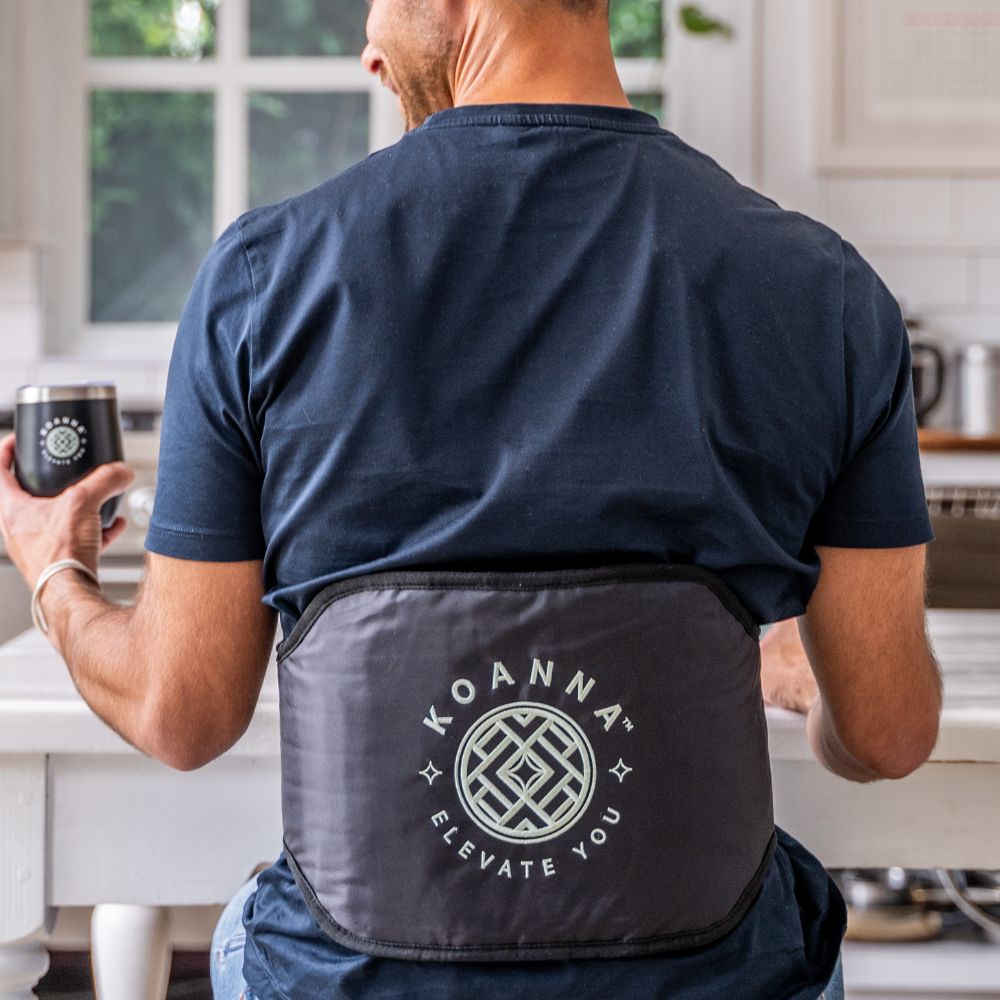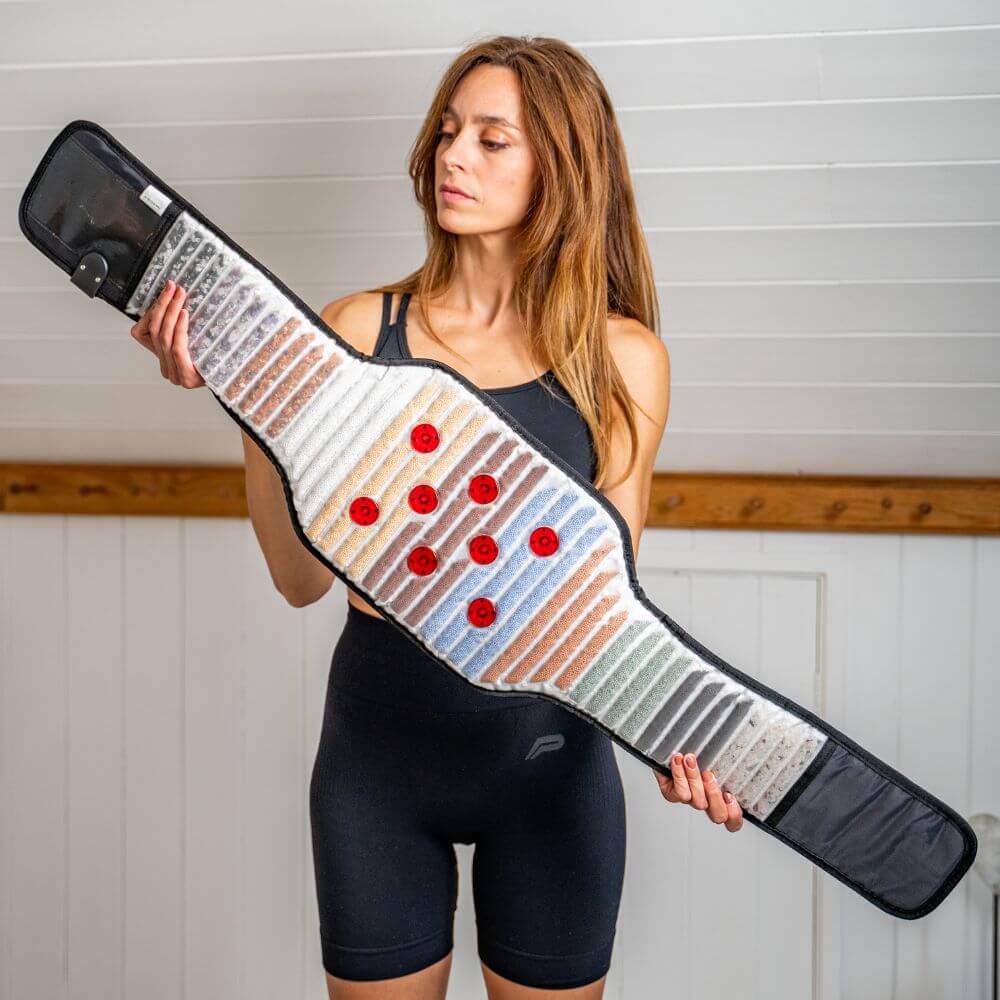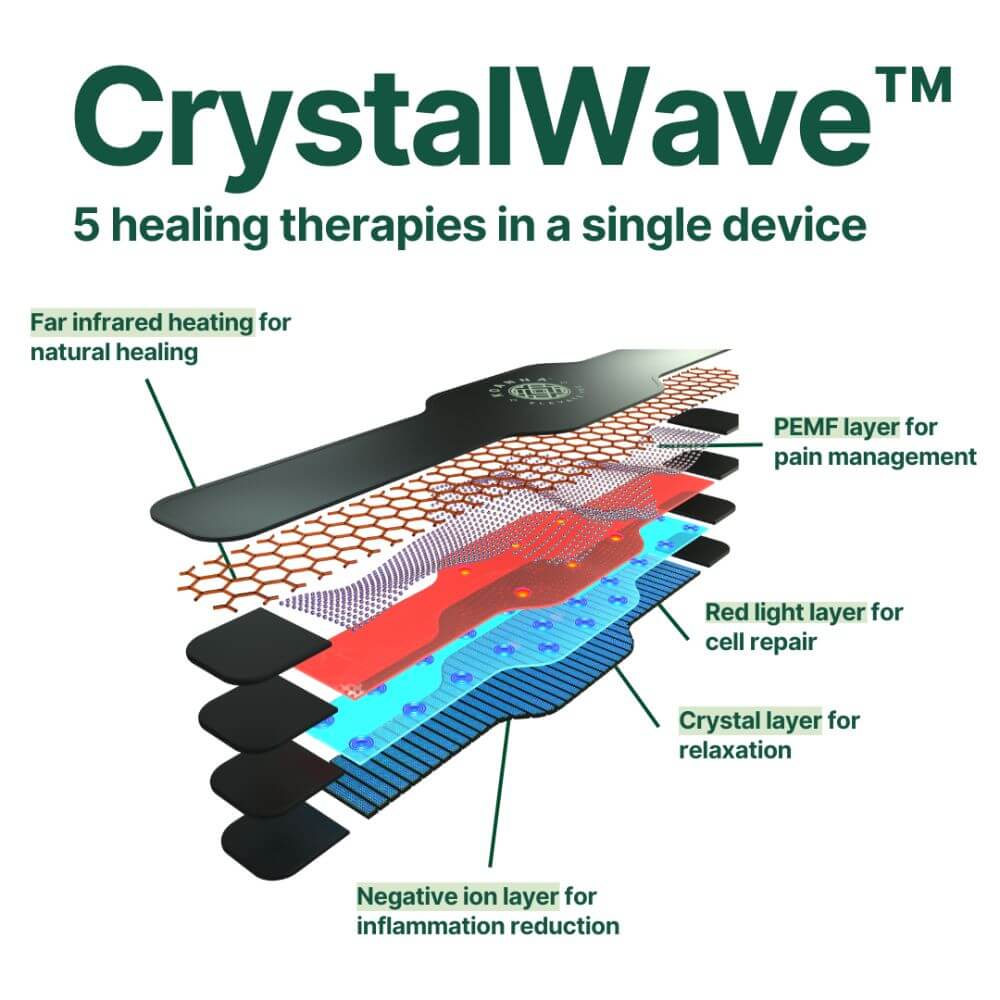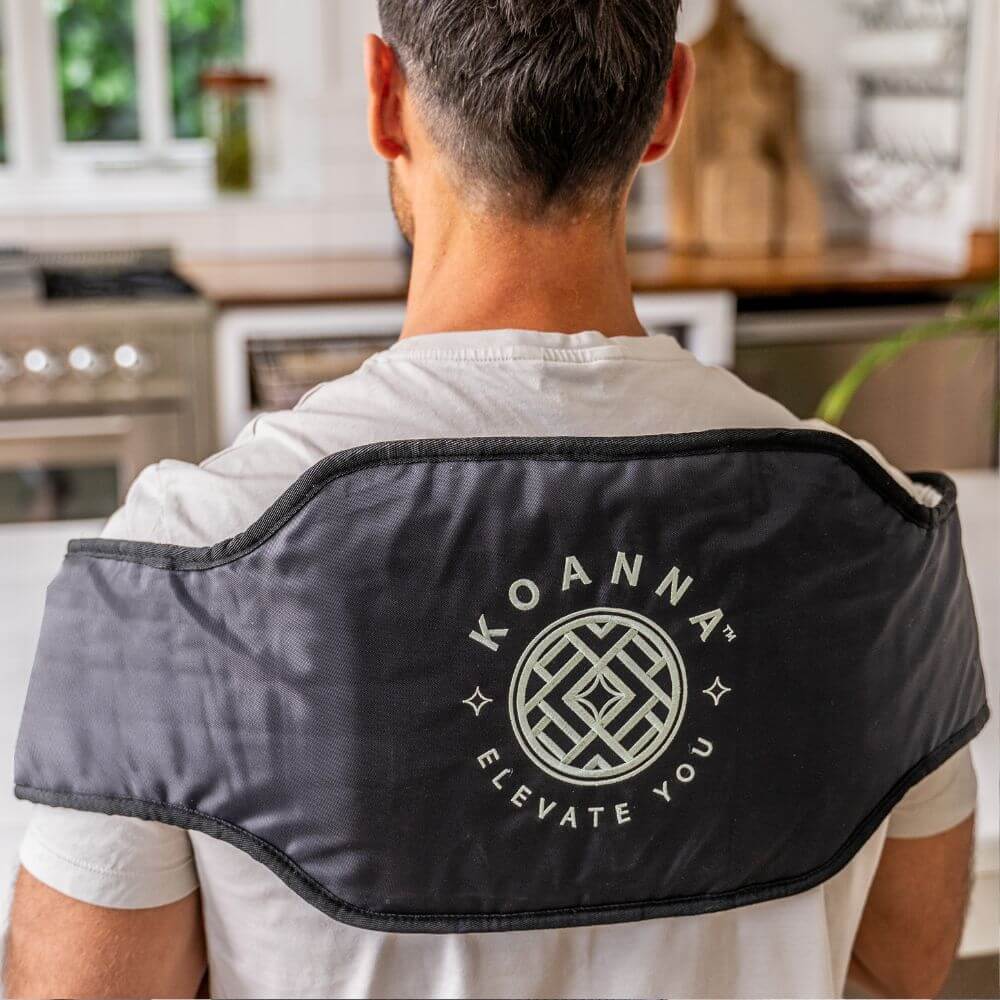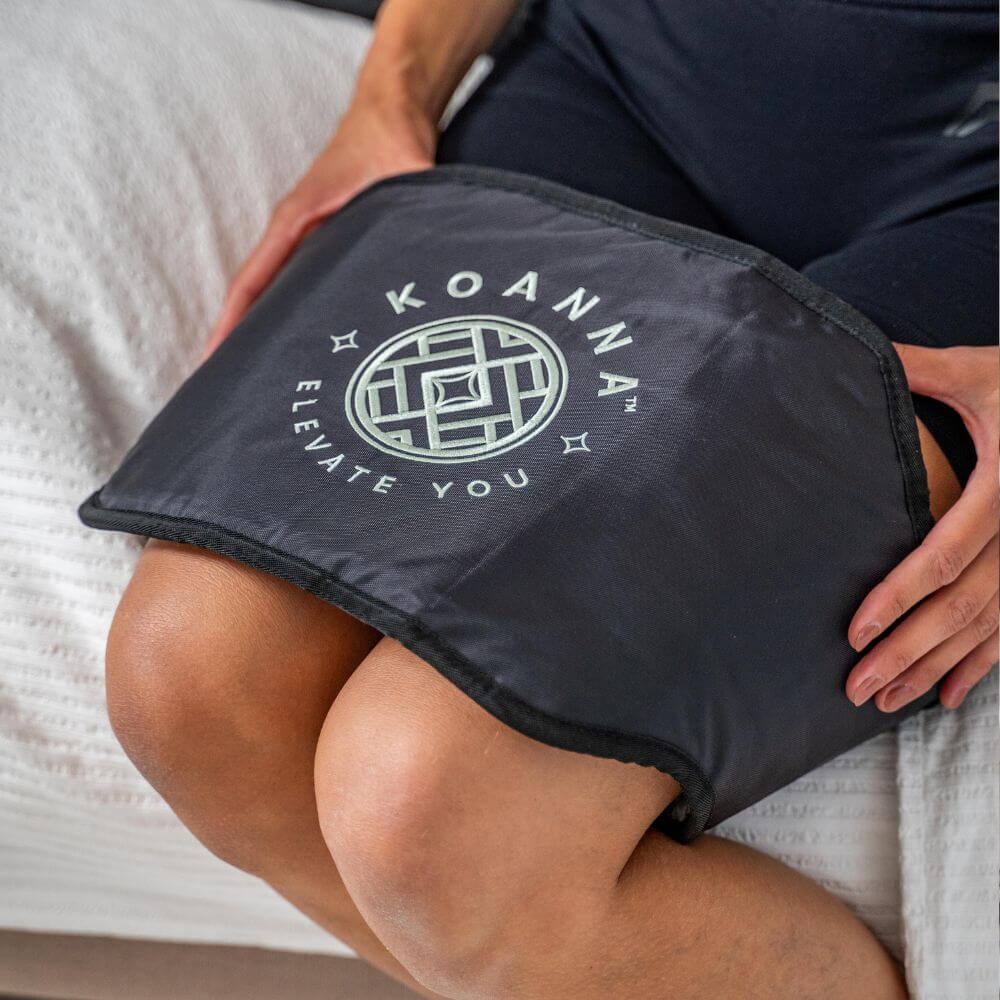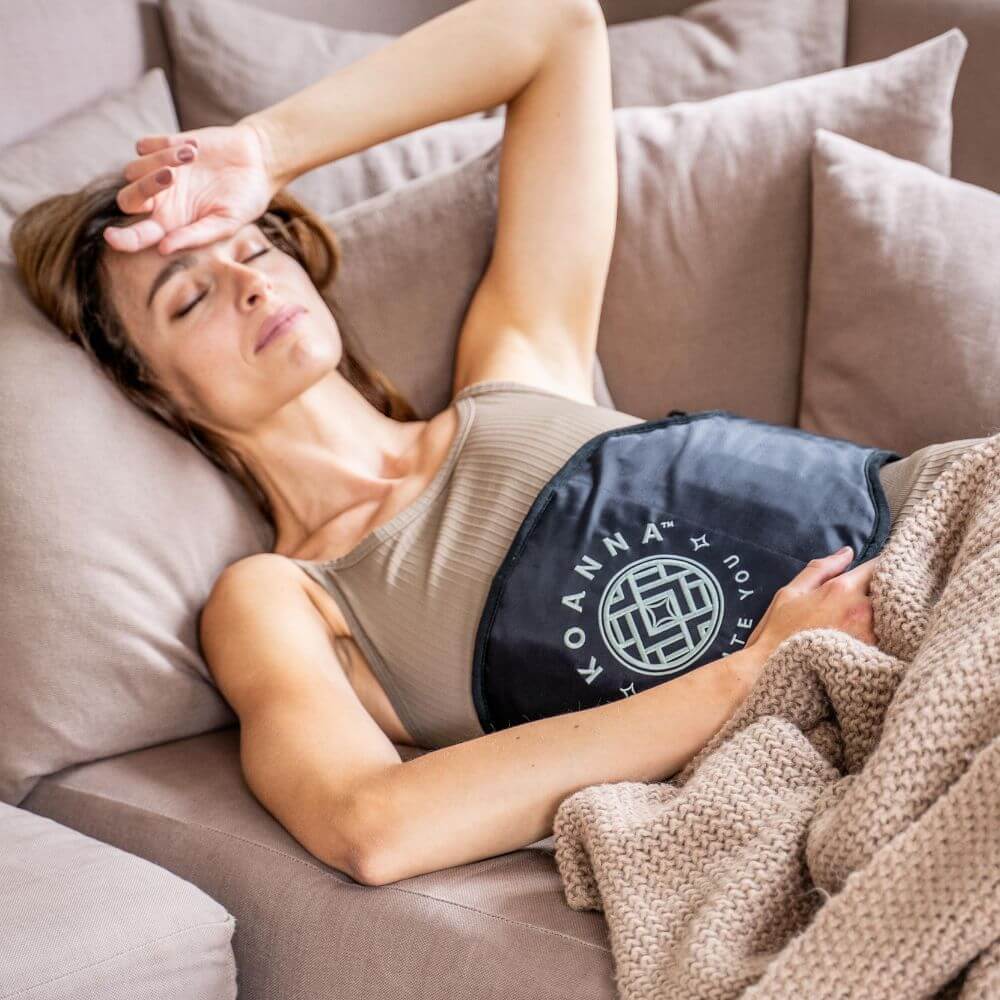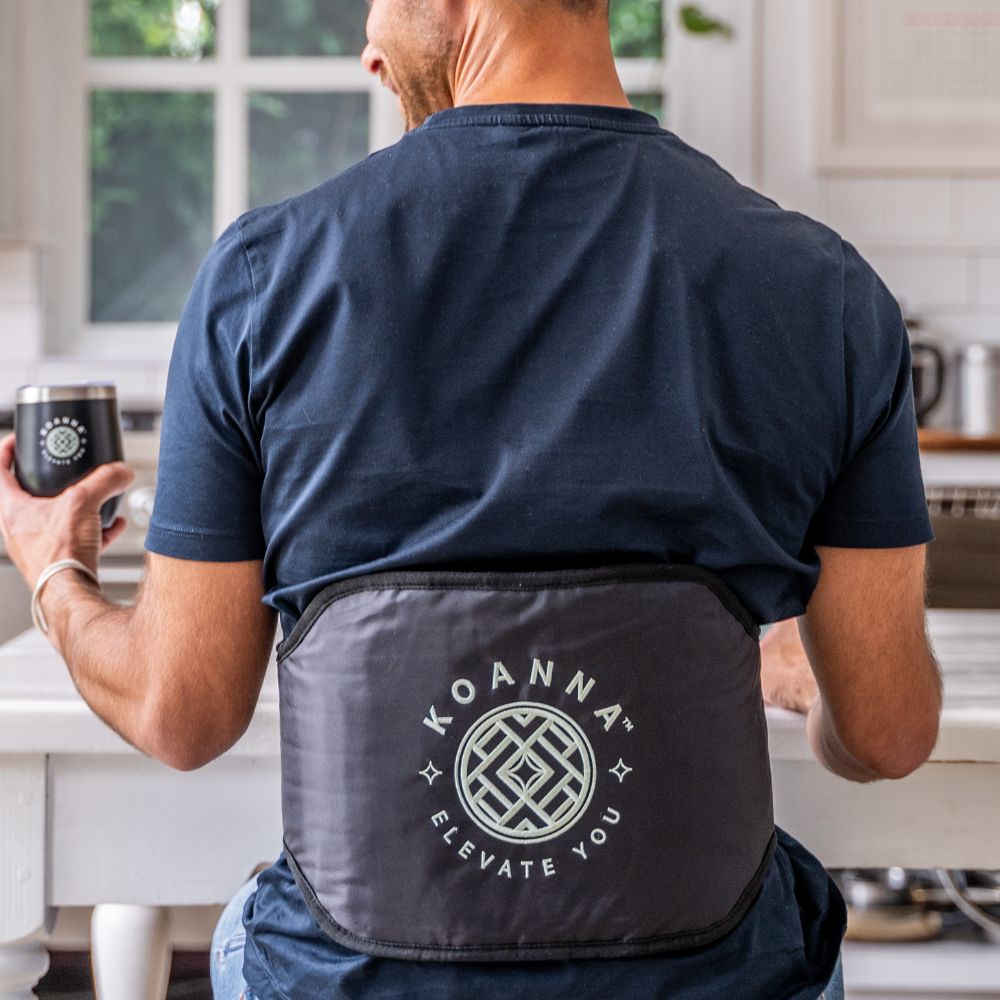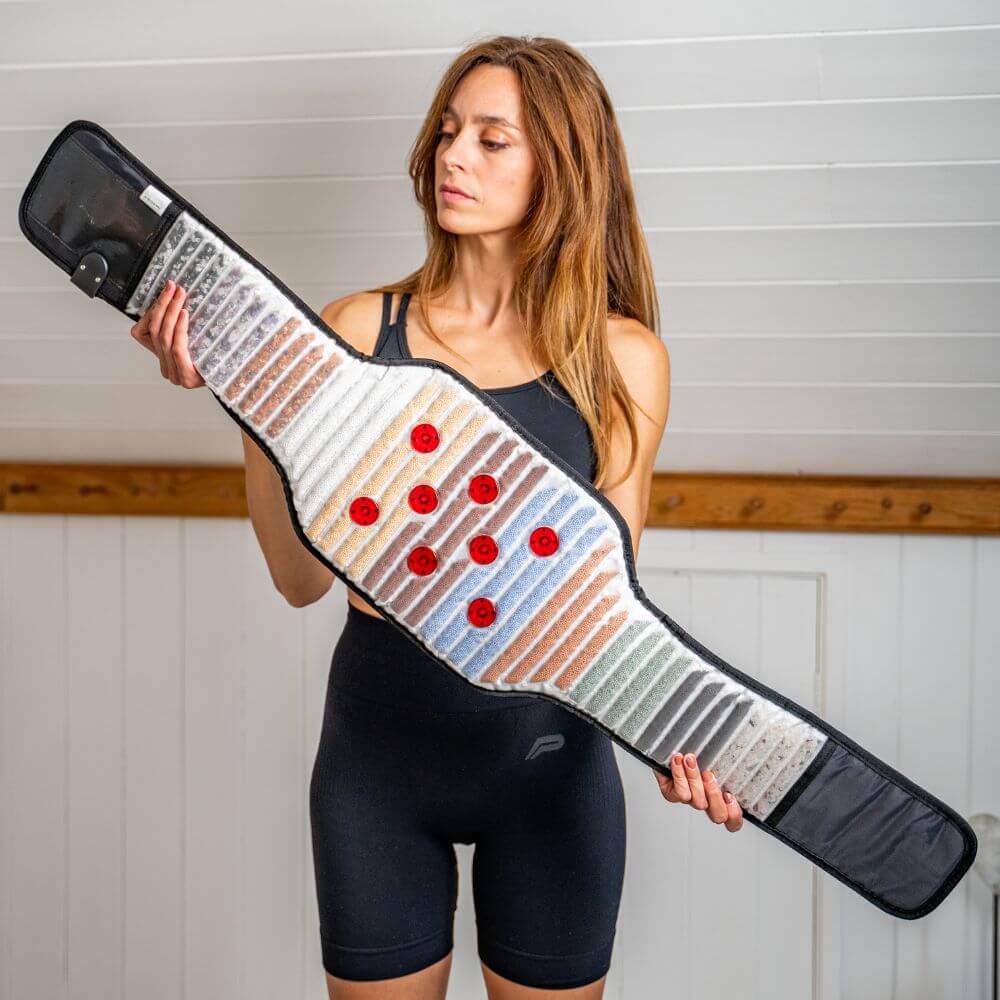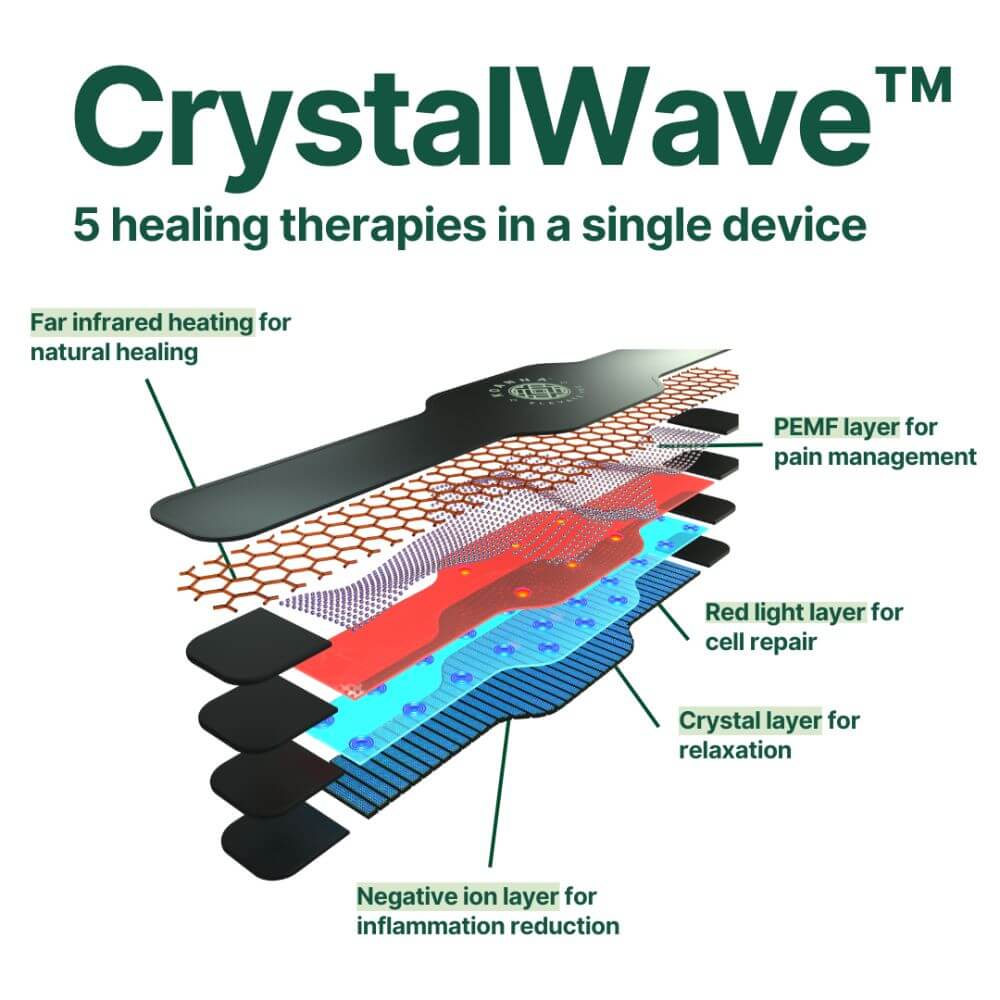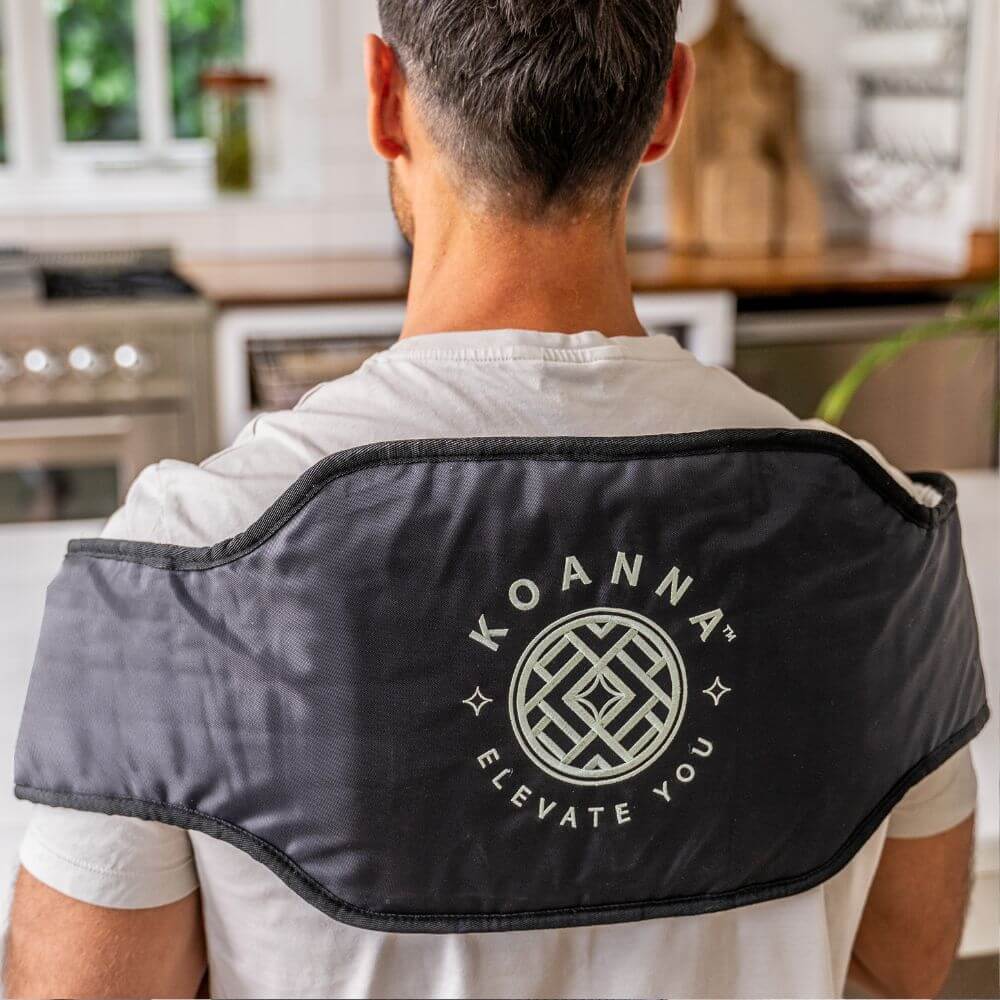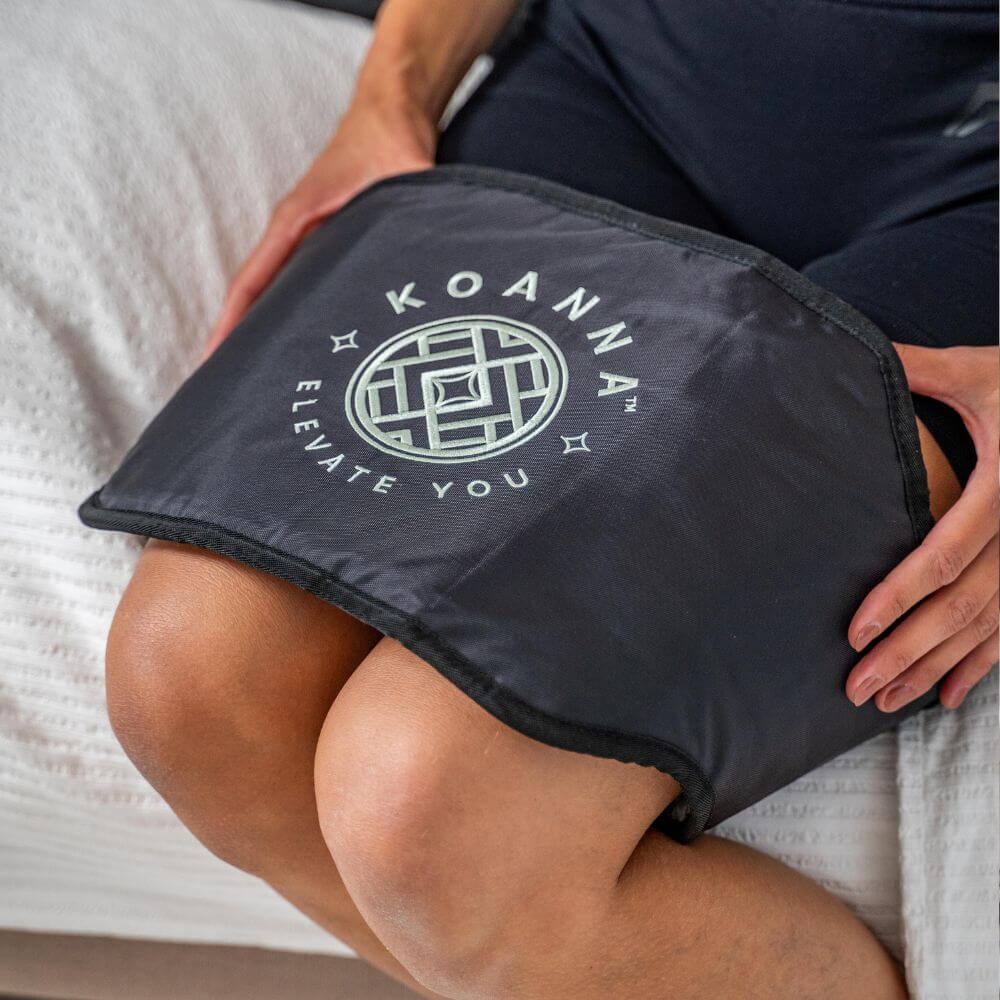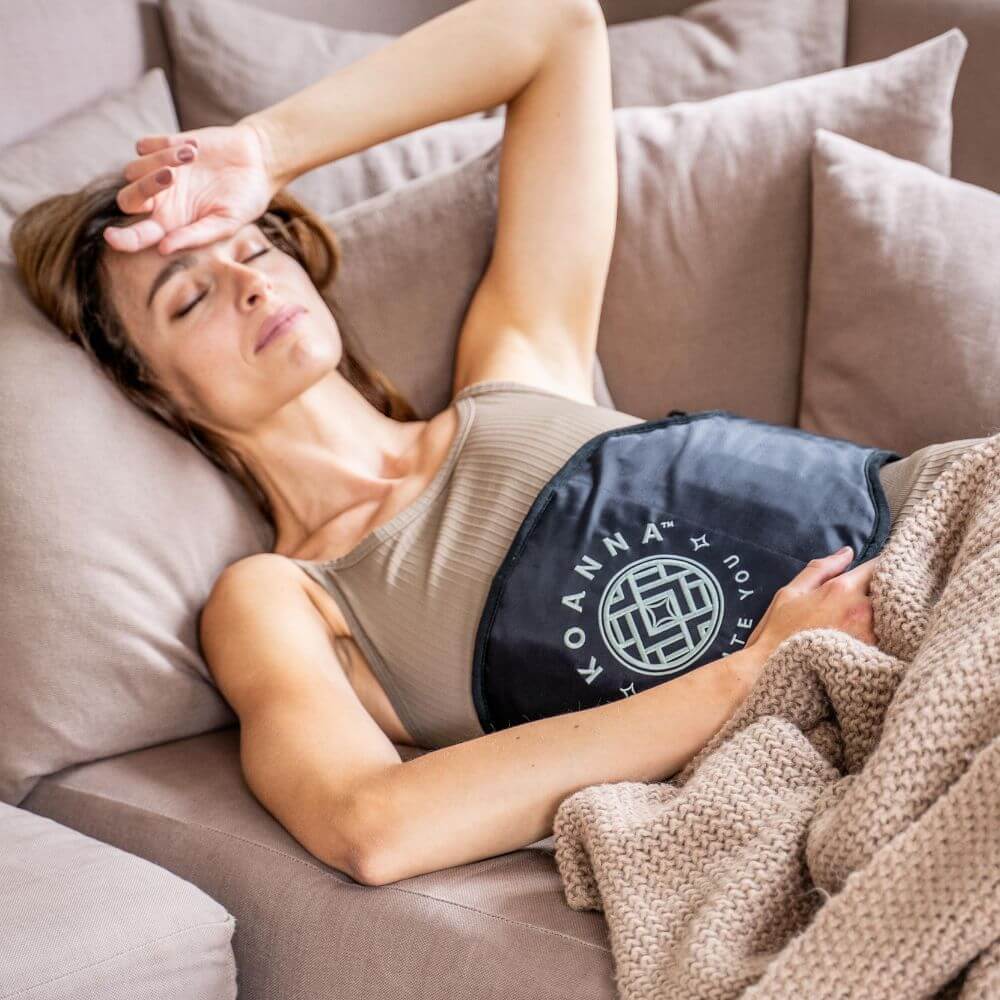 Koanna™ Therapy Belt
Dramatically reduce pain in just 30 minutes. Koanna™ guaranteed.
Tired of aches and pain disrupting your life? Experience the next level of relief with the Koanna™ Therapy Belt and its groundbreaking CrystalWave™ Technology.
5 proven therapies combined in a single belt:
Infrared Heat, Red Light, PEMF, Crystals, and Negative Ions.
Eliminate pain naturally:
Stop sacrificing your health by taking painkillers every day.

Targeted pain relief for various goals:
Wear it around the lower back, abdomen, shoulders, and more.
30 Day Money Back Guarantee
Free and Fast shipping
Key features



Recommended for a range of conditions.
1. Back Pain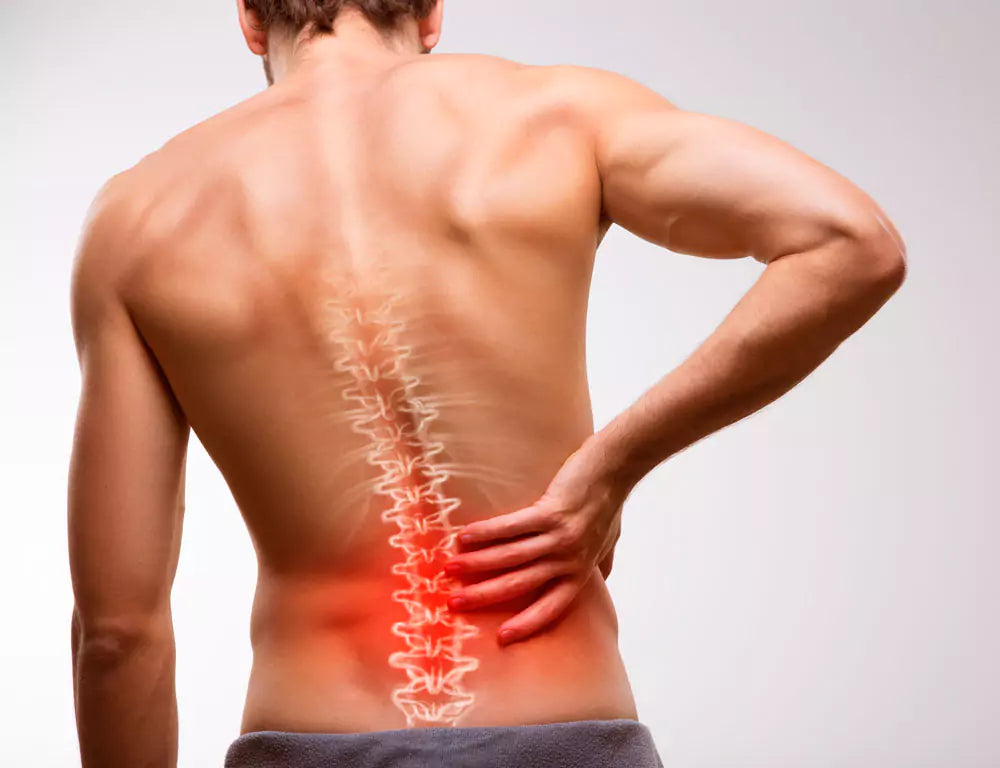 2. Muscle Pain
3. Menstrual Pain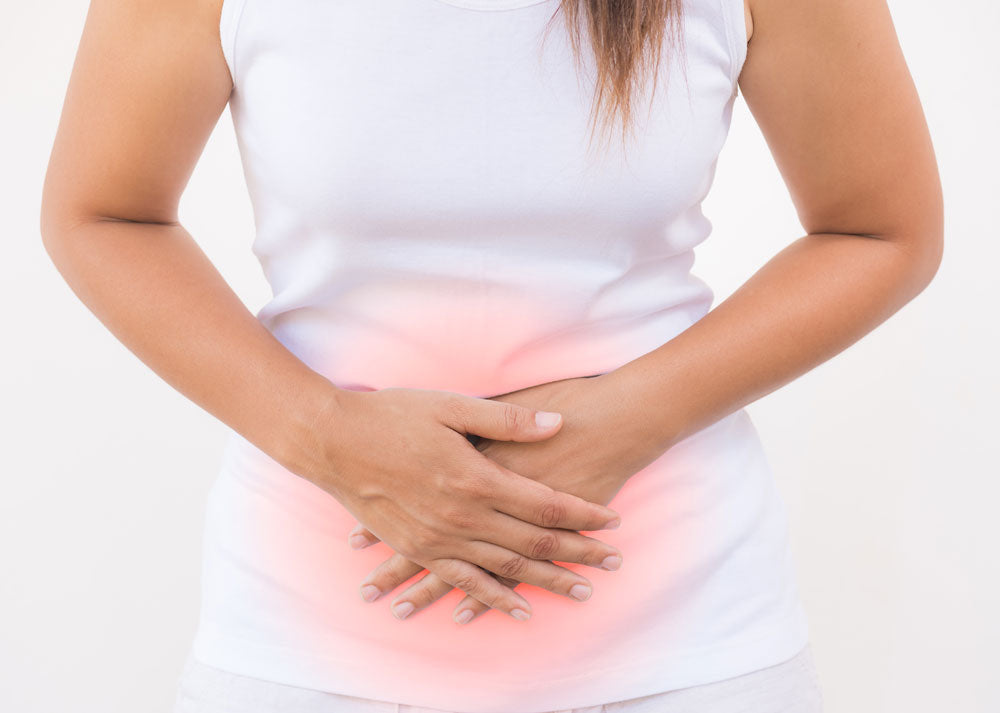 4. Shoulder Pain
5. Neck Pain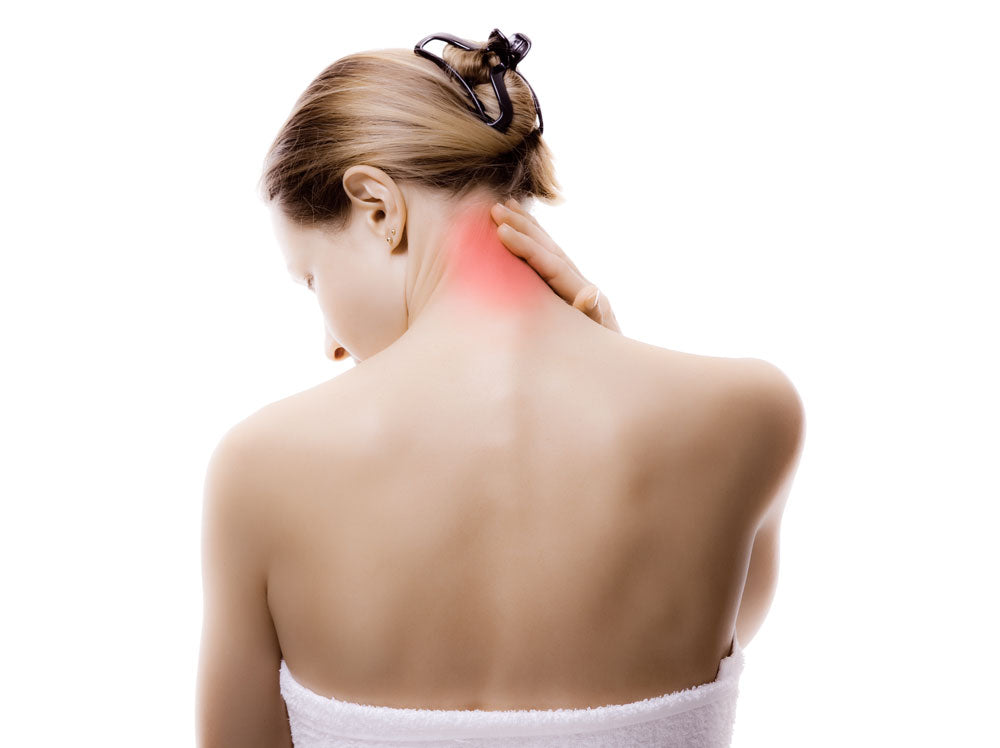 "After a few minutes my muscles relax and the pain in my lower back subsides. Perfect for anyone who suffers from back pain."
Kim B

Unlock your natural healing powers.
Our innovative CrystalWave™ technology combines five health-boosting therapies into a single belt to help you relieve pain, reduce stress, sleep better and recover faster after exercise.
See why our customers enjoy the Therapy Belt >

CrystalWave™ - 5 healing therapies in a single device.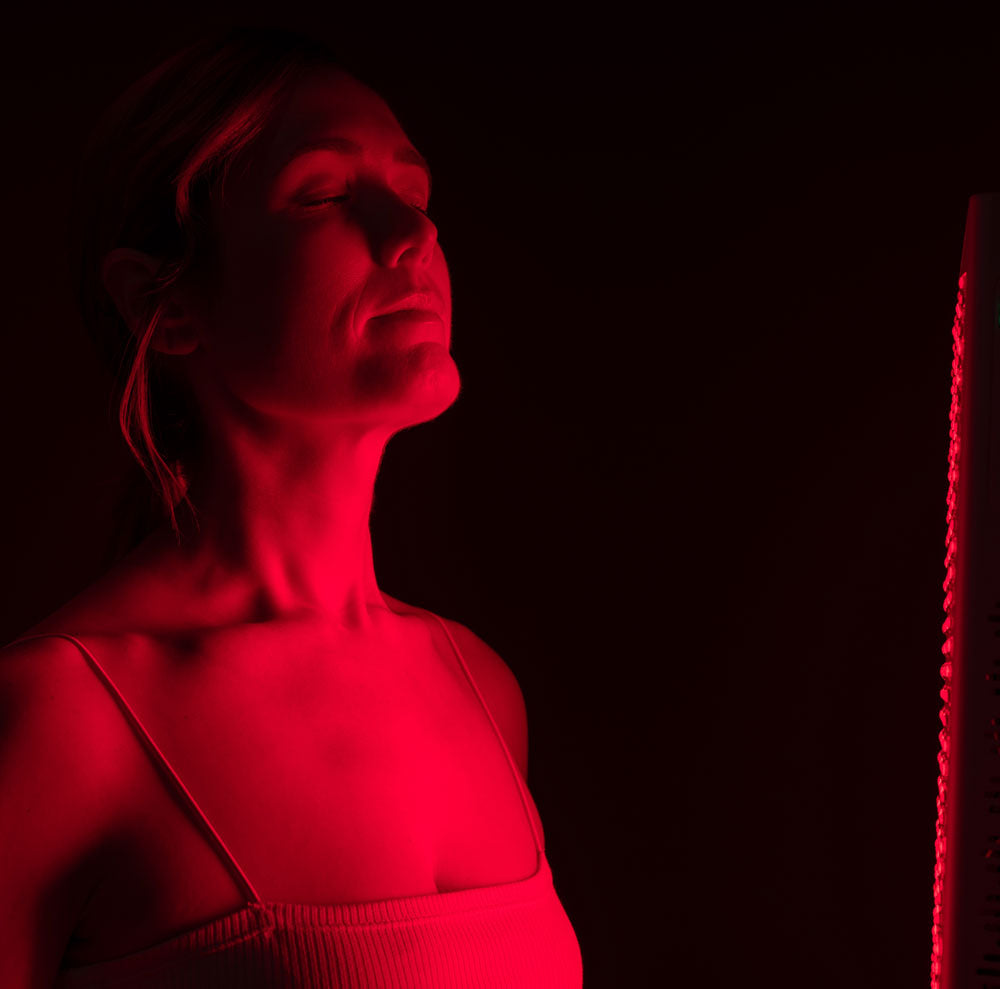 Support healing with Infrared Heat and Red Light.
The Koanna™ Therapy Belt combines red light therapy and infrared heat to stimulate cell activity, promote natural repair processes, increase blood flow, and provide pain relief for conditions like arthritis, tight muscles, mild strains and sprains.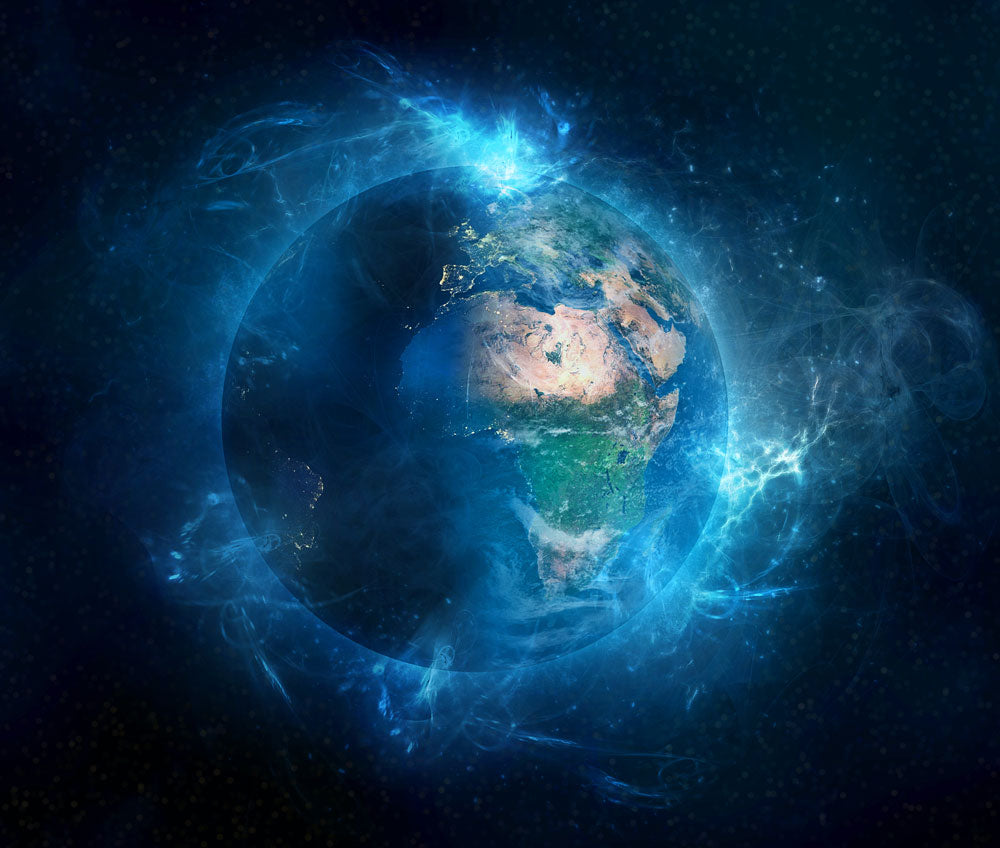 Ease pain the natural way with PEMF.
PEMF therapy, or Pulsed Electromagnetic Field therapy, can help soothe pain by generating electromagnetic fields that penetrate deep into the body. PEMF is used for healing support, pain management, improvement of sleep and more.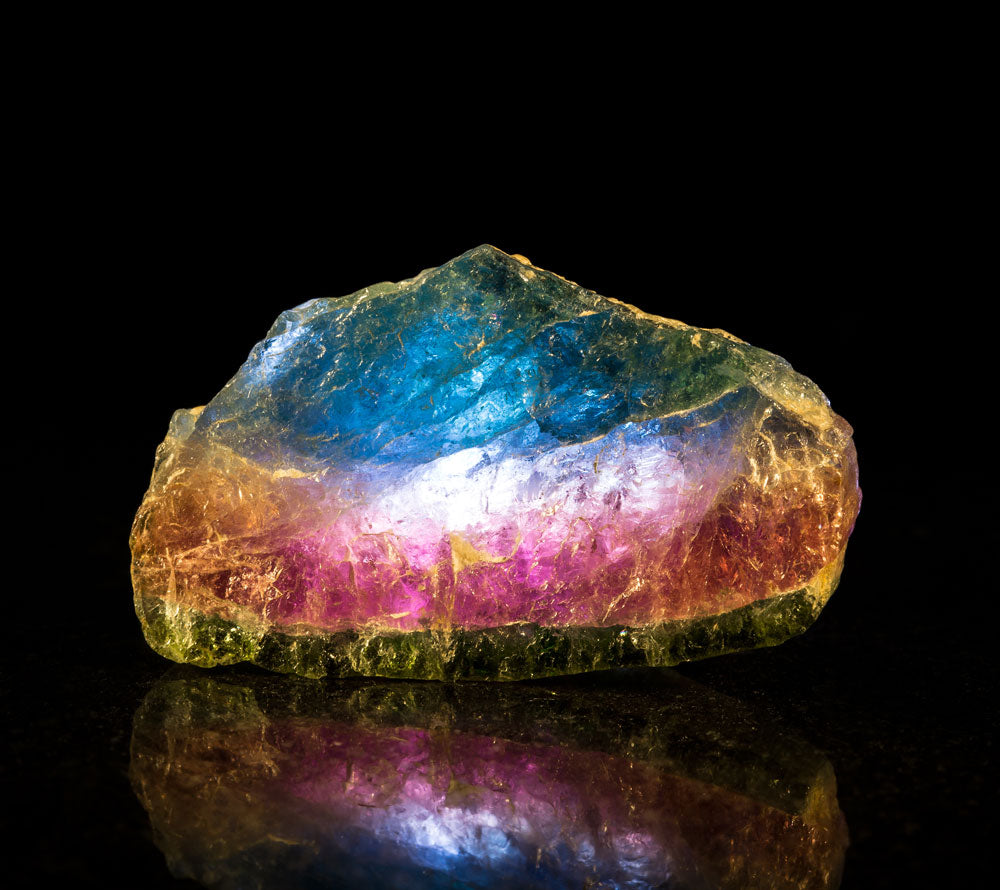 Reduce inflammation with Crystals and Negative ions.
Exposing the body to crystals (amethyst, tourmaline, jade, etc.) and negatively charged ions is believed to positively affect the mood, reduce stress, promote relaxation and help the body free itself from toxins.
Dramatically reduce pain in just 30 minutes or get your money back.
Because we're so confident in this product, we let you try it out for 30 days. If it doesn't change your life for the better, we'll give you a full refund, no questions asked.
Instant pain relief. Whatever your goal.
Whether you're at home, in the office or on holiday - experience fast relief and regain control of your wellbeing with the Koanna™ Therapy Belt. In just 30 minutes, you'll feel brand new and ready to conquer the world.
Built for maximum comfort.
With its generous length of 125 cm, our Therapy Belt is designed to fit various body types and areas. Built into multiple layers with carbon fibre heating, the belt offers a soothing and natural experience.
Infrared Heating.
The infrared rays emitted by the belt can help to relax muscles, reduce inflammation, and improve blood circulation, all of which contribute to pain relief.
Red Light Therapy
The Koanna™ Therapy Belt features 8 red photon lights operating at a wavelength of 660nm. Red light therapy can help accelerate regeneration and relieve pain by promoting blood flow, reducing inflammation and relaxing the muscles.
PEMF
The Koanna Therapy Belt offers adjustable PEMF (pulsed electromagnetic field) frequencies ranging from 1 to 30 Hz, which are known for their pain-relieving effects, improved blood circulation, reduced inflammation and enhanced muscle recovery.
Improves healing and sleep at 3 Hz (Delta Wave).
Promotes relaxation and calmness at 7-8 Hz (Theta Wave).
Helps with stress and regeneration at 10 Hz (Alpha Wave).
Enhances focus and memory at 23 Hz (Beta Wave).
What is PEMF?
PEMF stands for Pulsed Electromagnetic Field. It refers to a therapy where low-level electromagnetic frequencies (that are found in nature) are applied to the body.

PEMF is used for various purposes including, healing support, pain management, and to enhance overall well-being. It is considered a non-invasive and drug-free approach to wellness and has been studied in scientific research for its health benefits.

The PEMF on the Koanna™ Therapy Belt can be set at any level between 1 and 30 Hz (Hertz). Each PEMF setting within this scale can offer a number of benefits.
Pain management you can rely on.
Backed by extensive scientific research, Red light therapy and Infrared heating have shown benefits for pain relief, skin rejuvenation, relaxation, and overall well-being.

Elevate these benefits further with the presence of crystals, negative ions and PEMF technology which mimics the Earth's healing vibrations.

With 1000s of scientific studies since 1980 you can be confident in the CrystalWave™ Technology of our belt, so follow the science and get results today.
See why the Koanna™ Therapy Belt is the best choice.
CrystalWave™
PEMF
30 day risk free trial
Use anywhere on the body
Carry bag included
This product has no reviews yet.
You asked. We answered.
30 Day Free Trial
We are so confident in this product that if it does not dramatically reduce your pain in 30 days we will give you a full refund. No questions asked.
What is the Koanna™ Therapy Belt?
Therapy Belt specifications
How to use the Koanna™ Therapy Belt?
What is PEMF therapy?
How do Red light and Infrared heat relieve pain?
Which Crystals are in the Koanna™ Therapy Belt?
What is Negative ion therapy?
How do I clean the Therapy Belt?