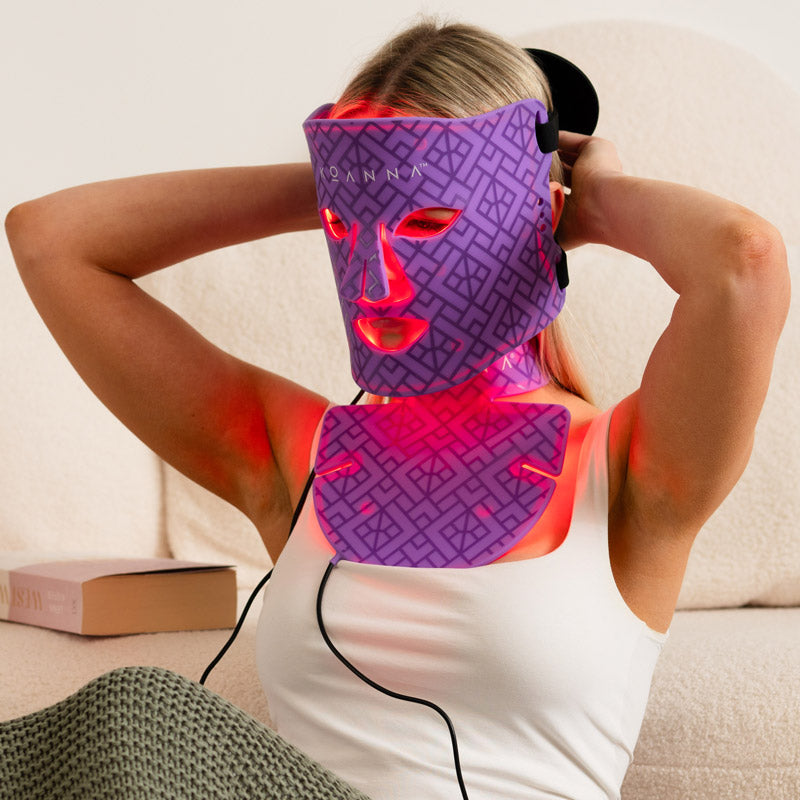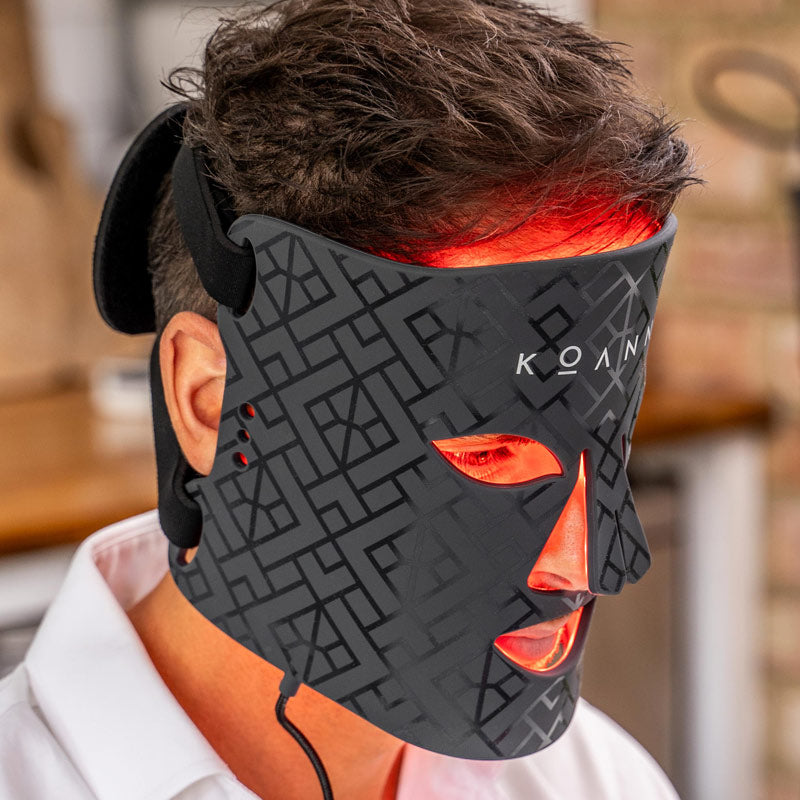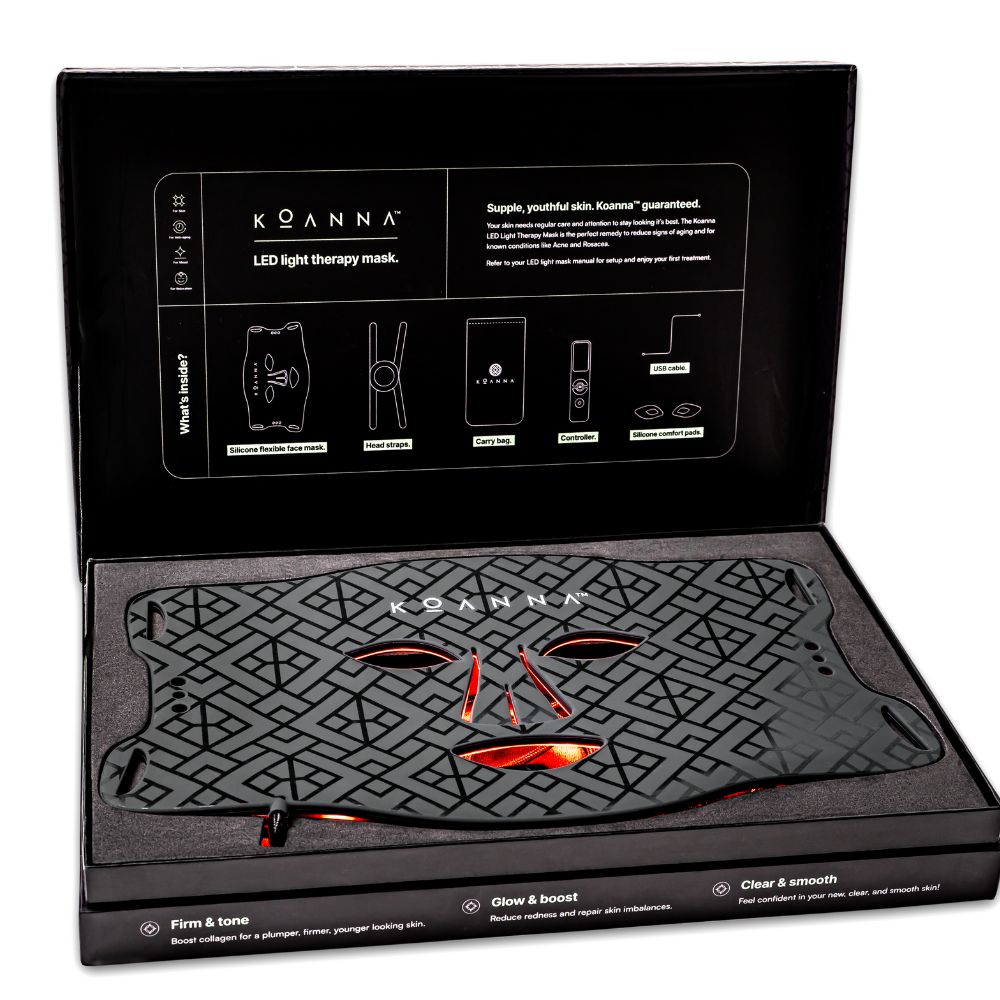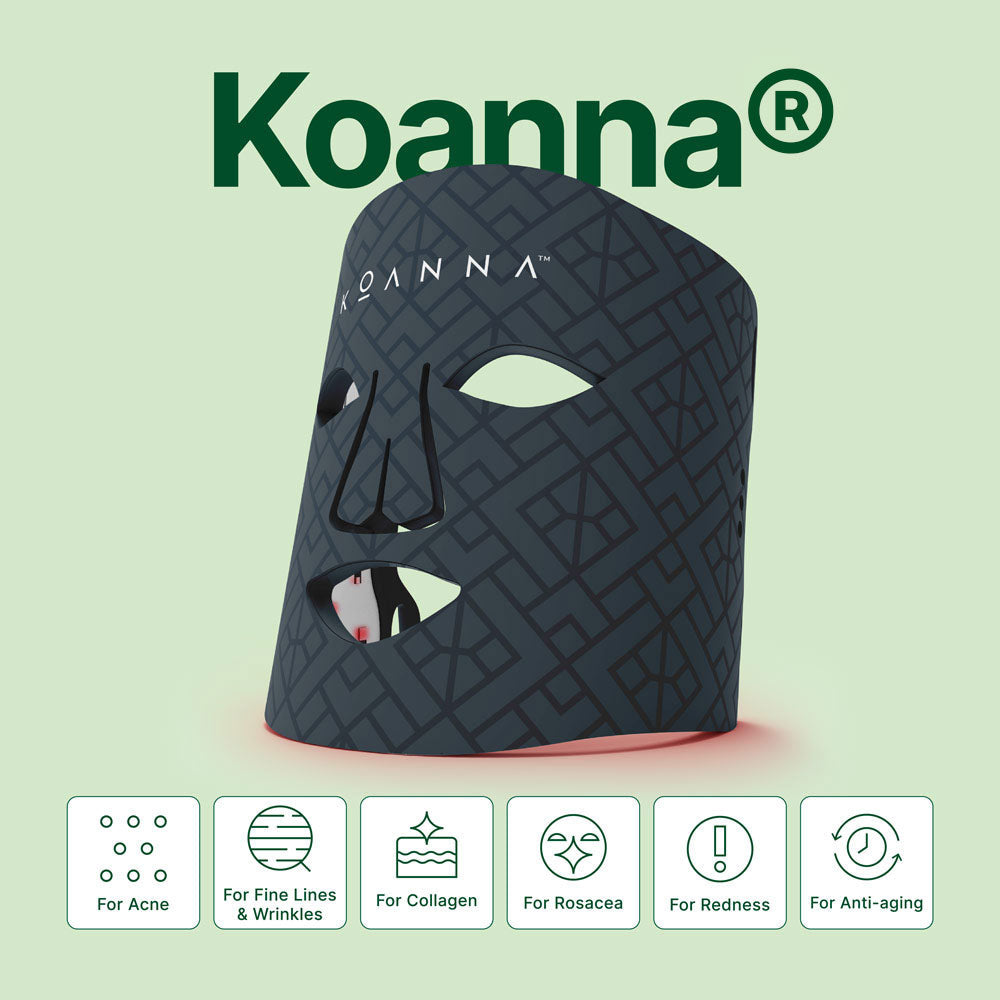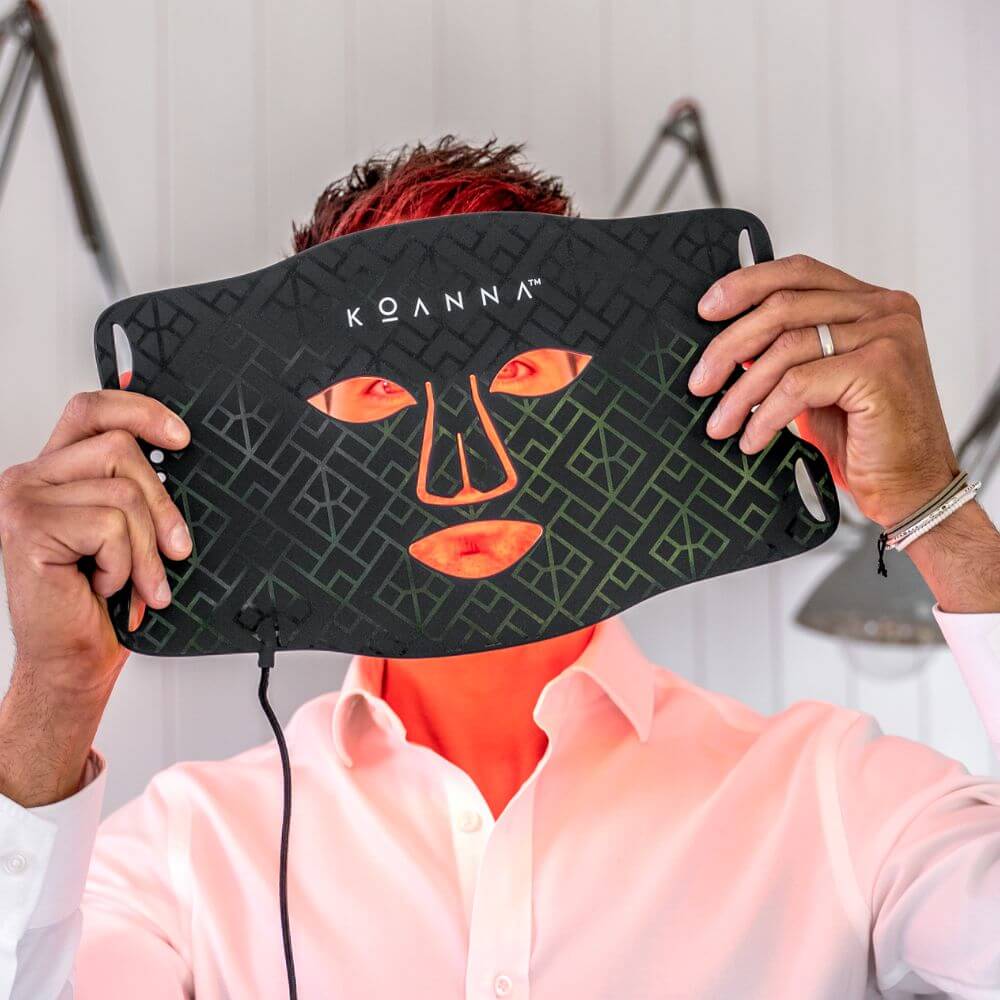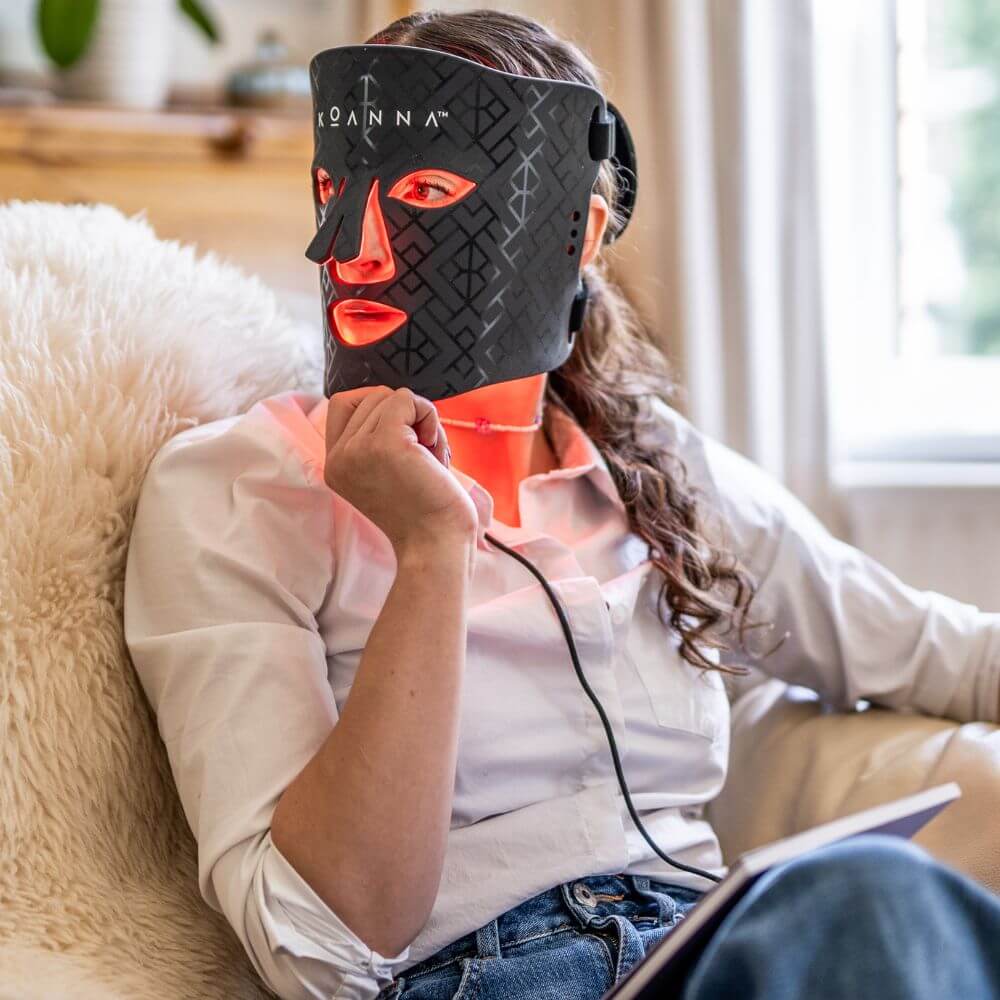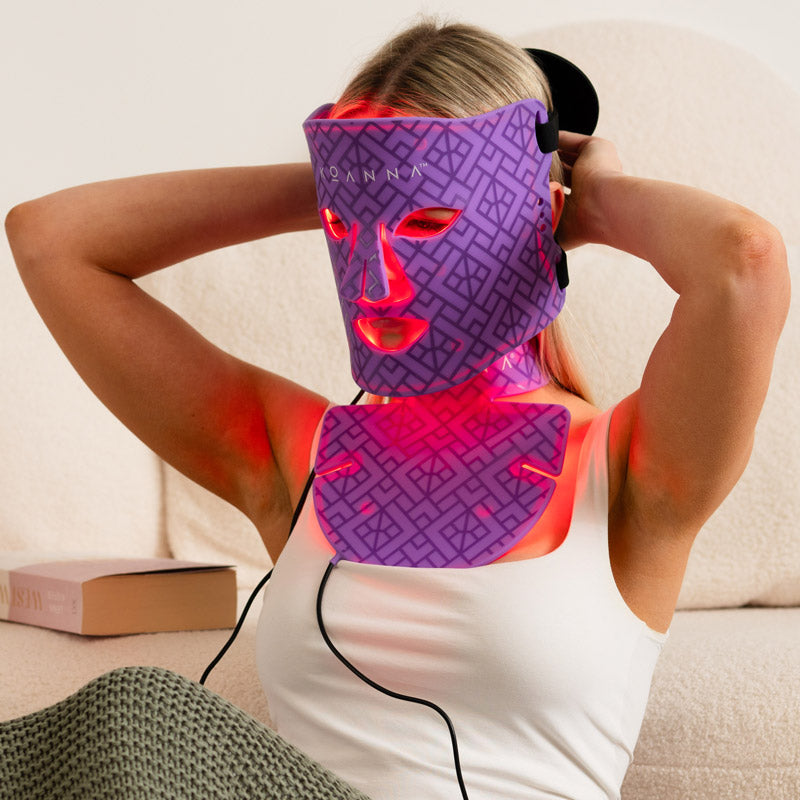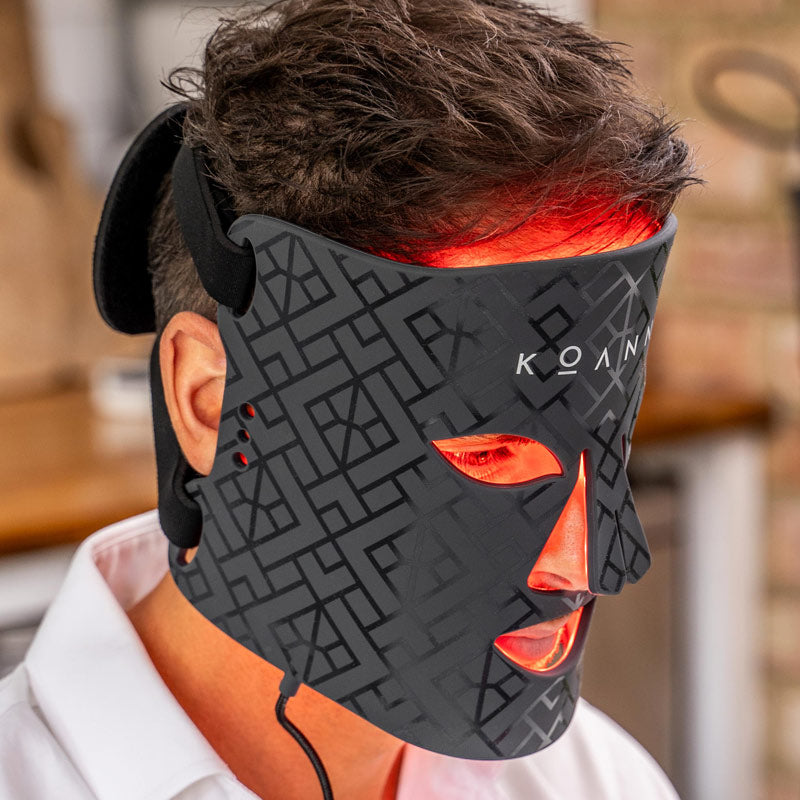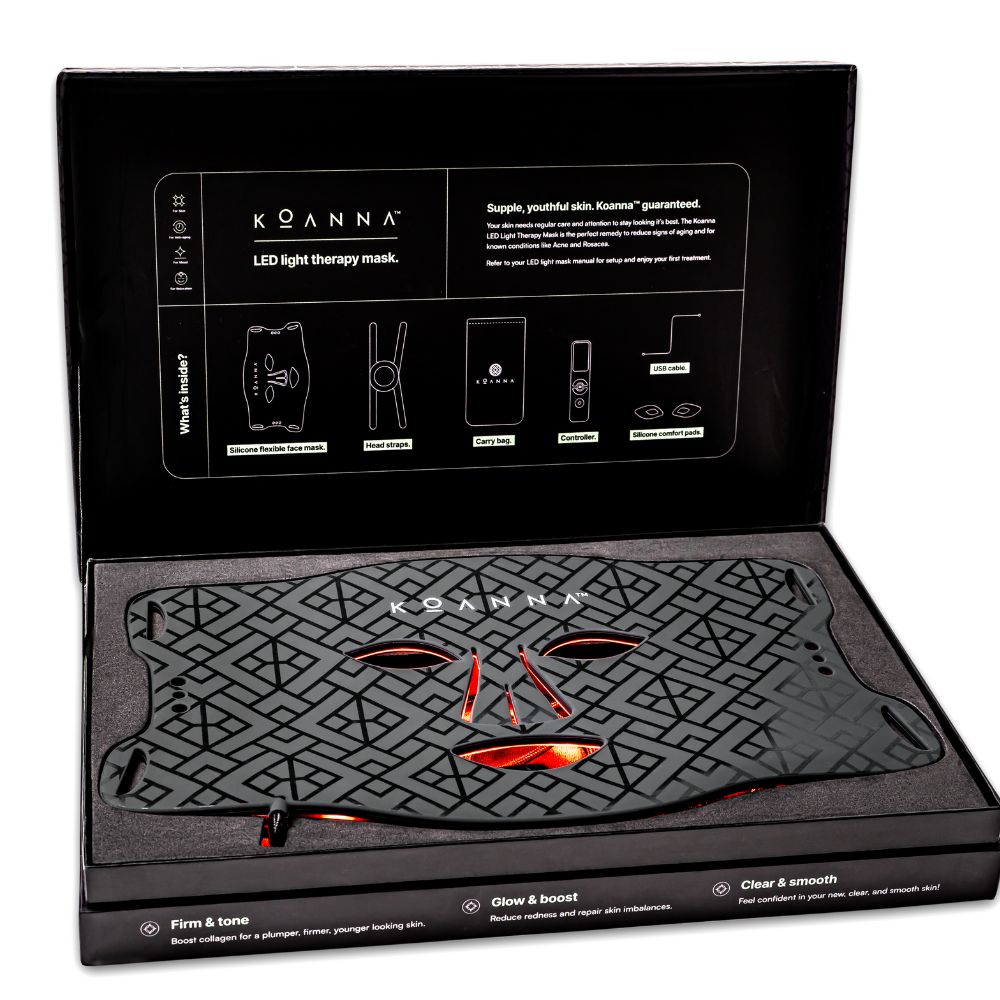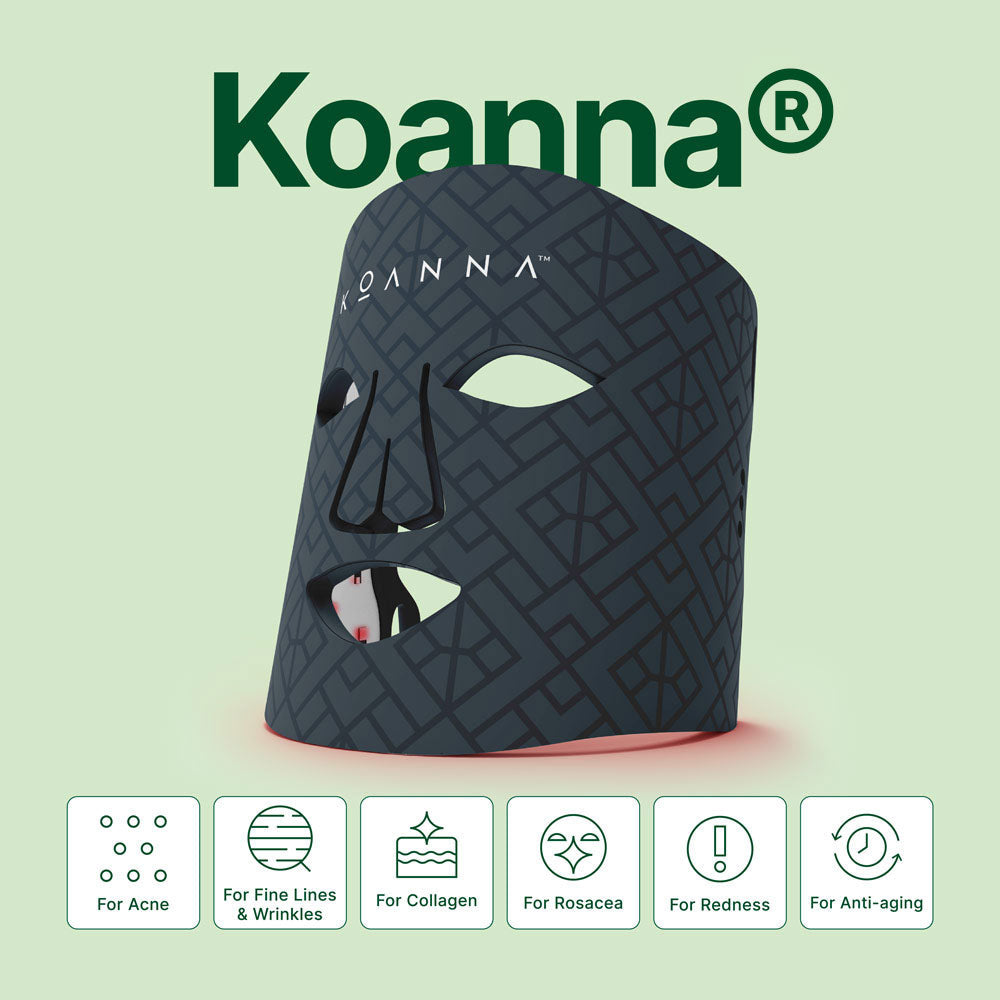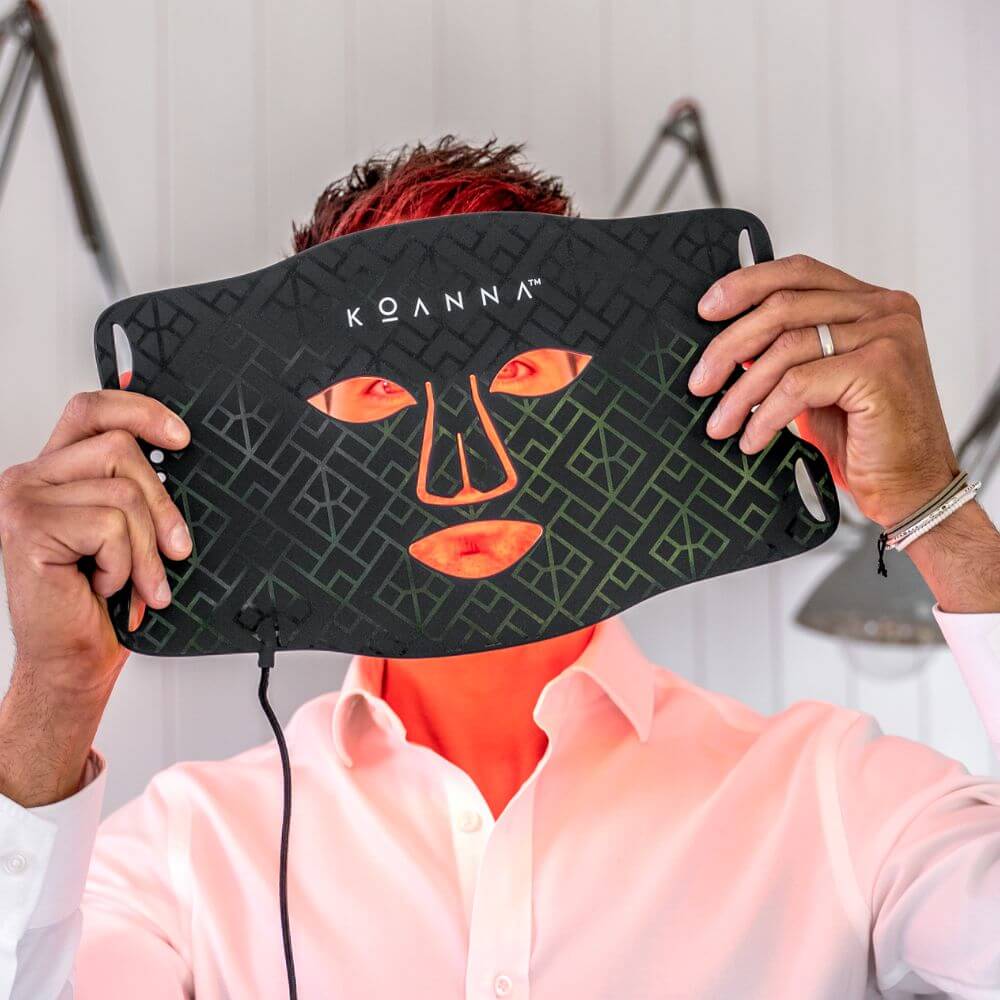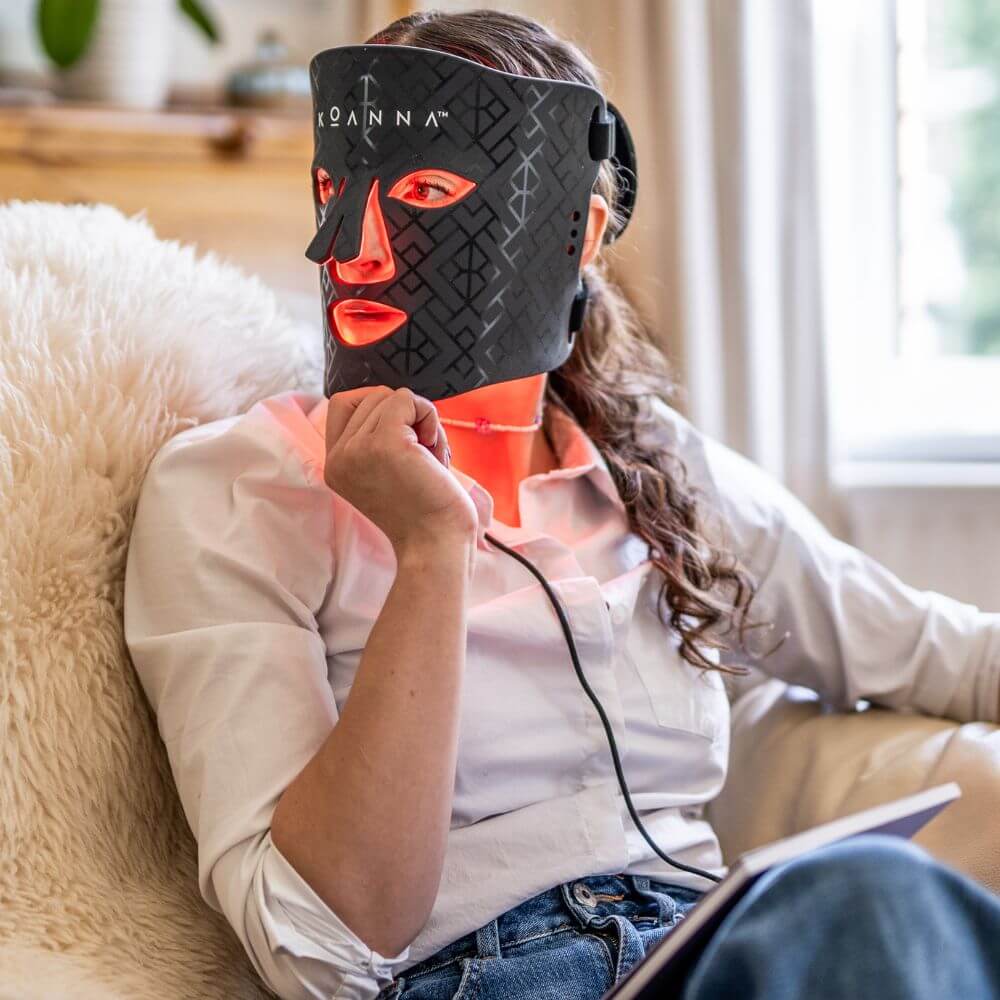 LED Light Therapy Mask
Supple, youthful skin. Koanna™ guaranteed.
FREE
Revive & Shine Bundle (Hydration supplement + Elevate Bottle)
The Koanna™ LED Light Therapy Mask helps you fight signs of aging and common skin problems with its breakthrough MultiGlo™ technology.
Boost collagen to smooth wrinkles and fine lines with Red Light.
Balance skin tone and reduce redness with Near Yellow Light.
Fight acne bacteria and prevent new breakouts with Blue Light.
Avoid costly treatments like botox, fillers and ineffective creams.
30 Day Money Back Guarantee
Free and Fast shipping
Key features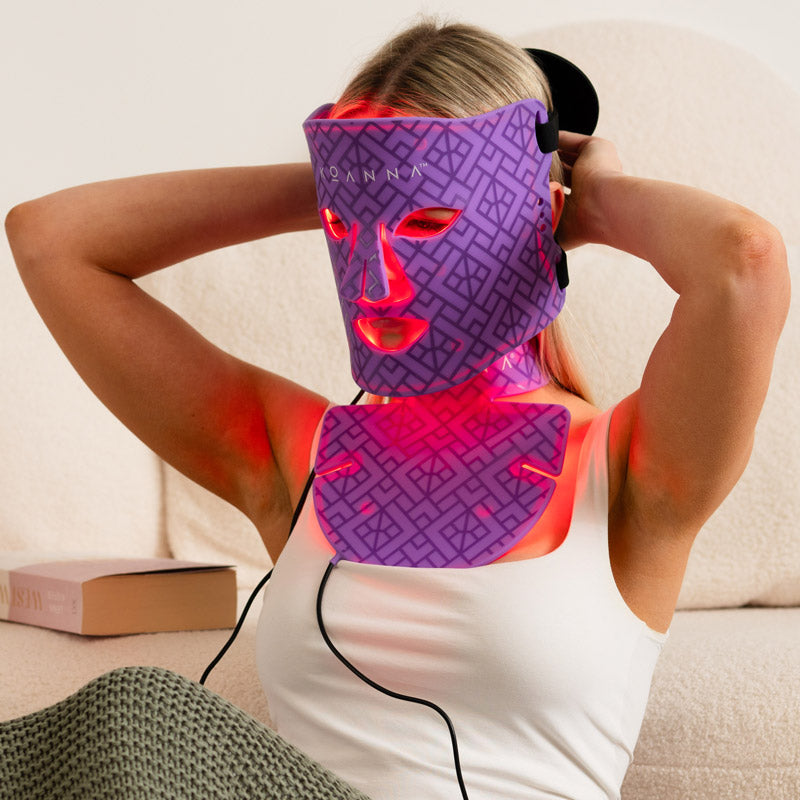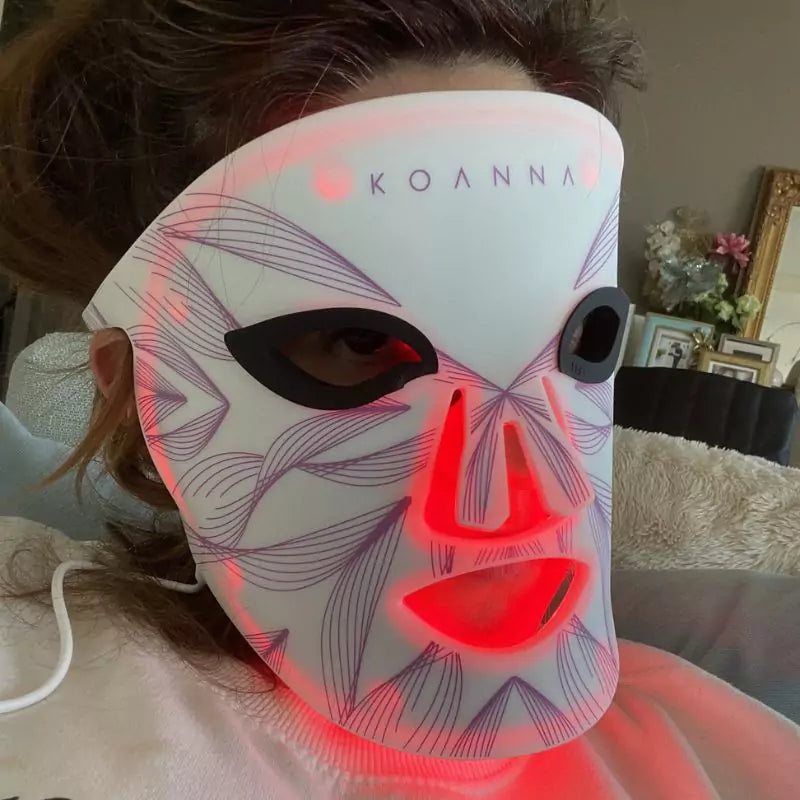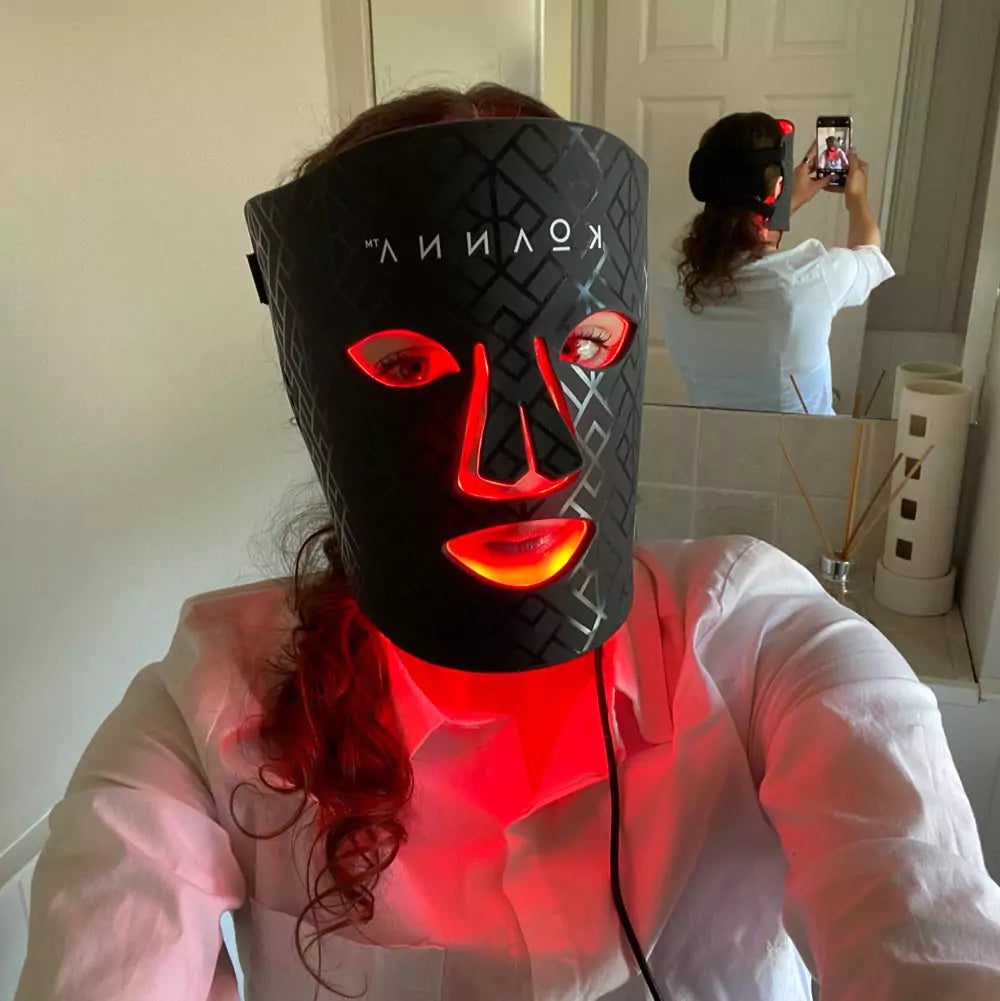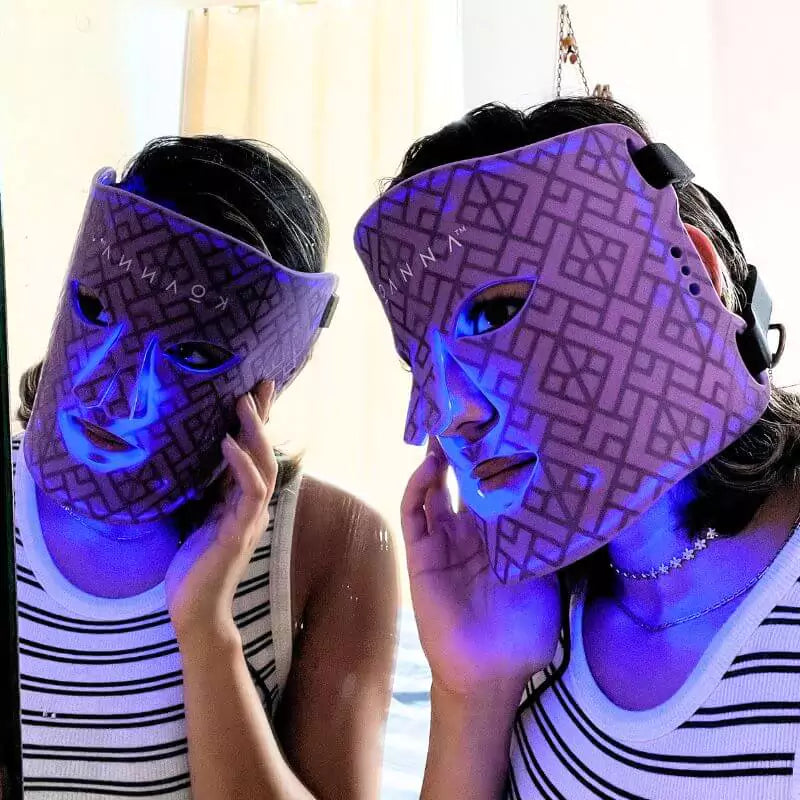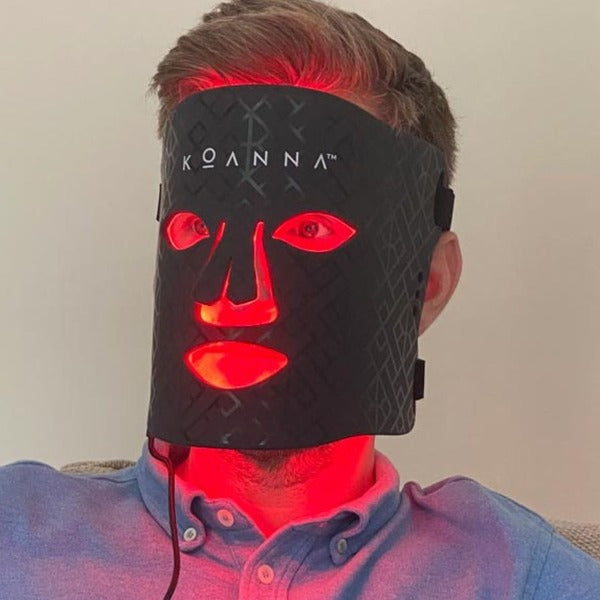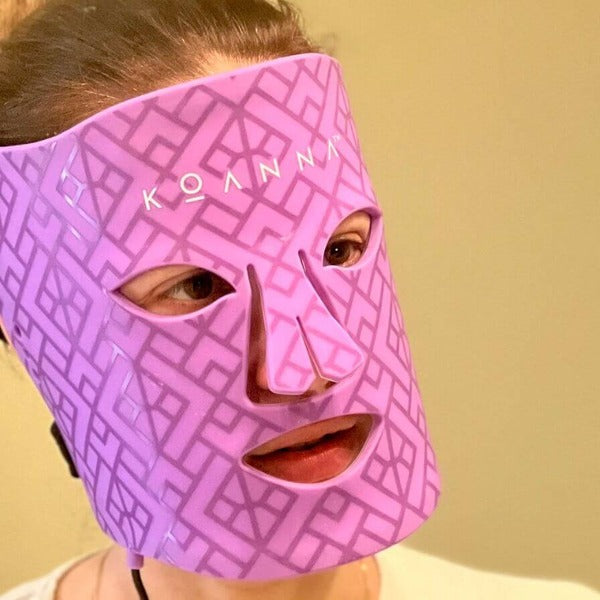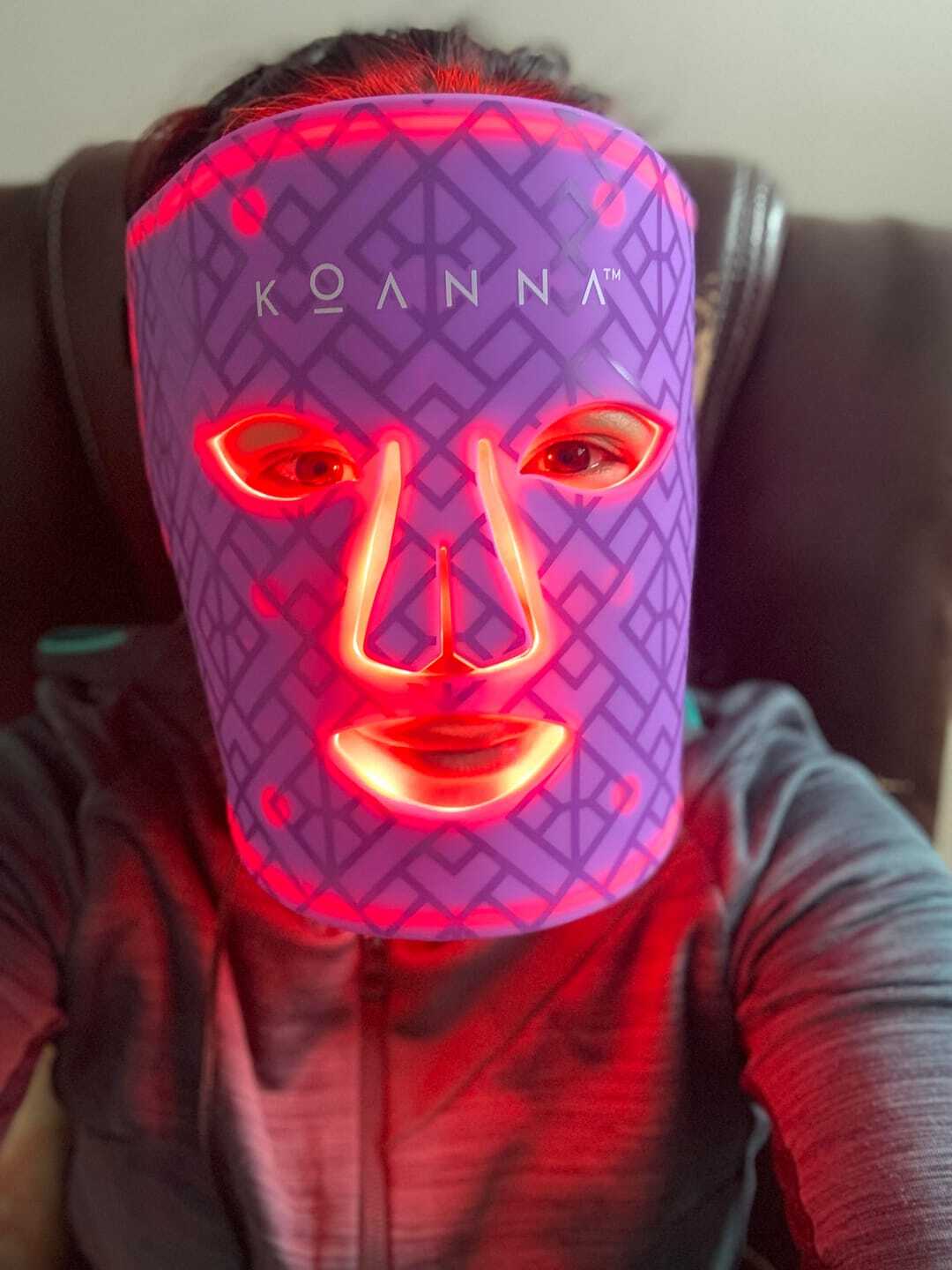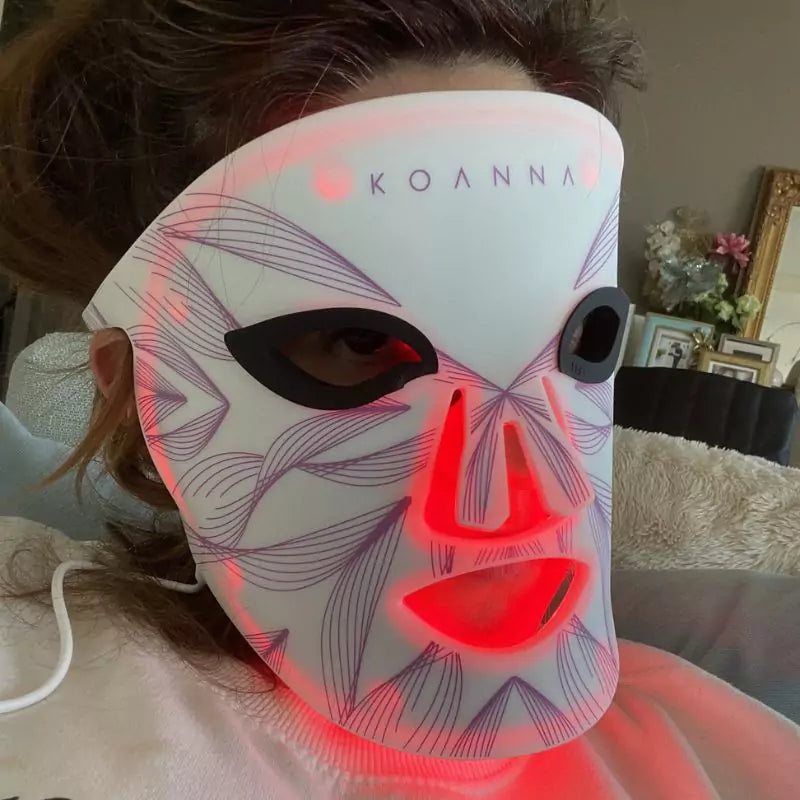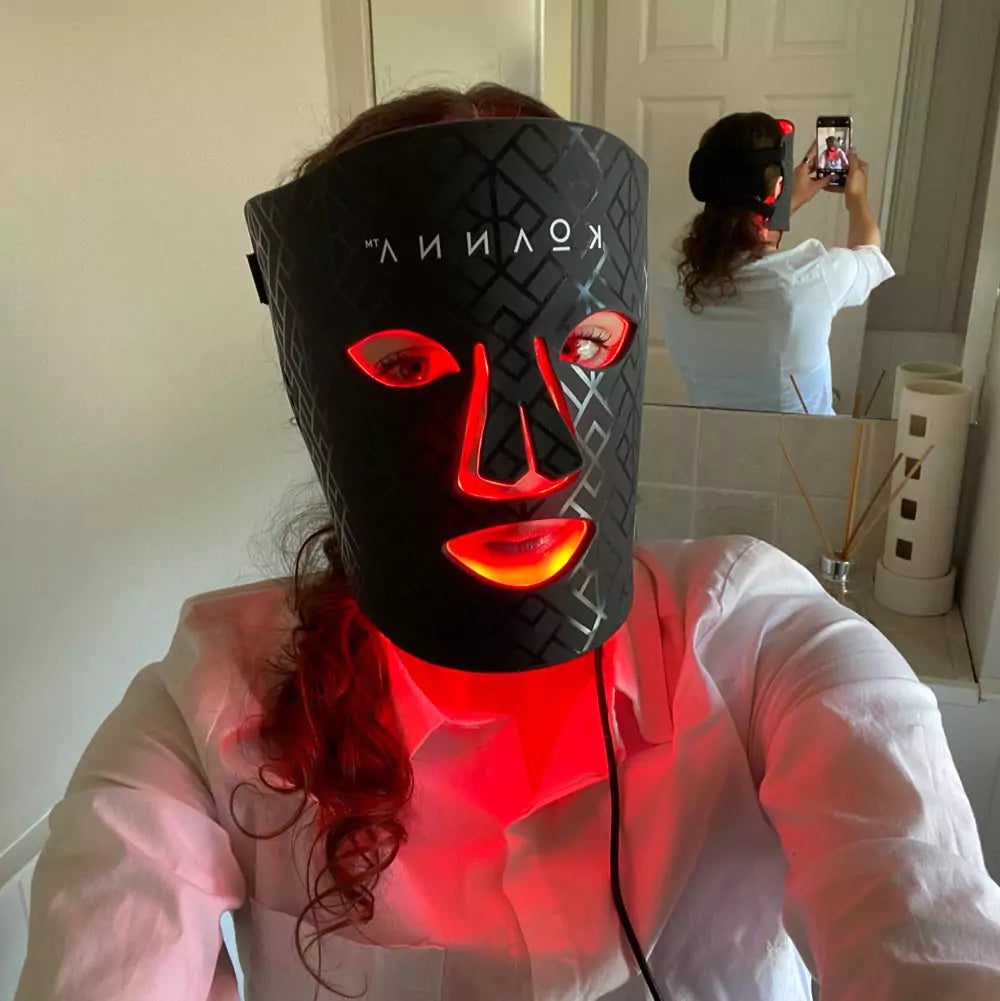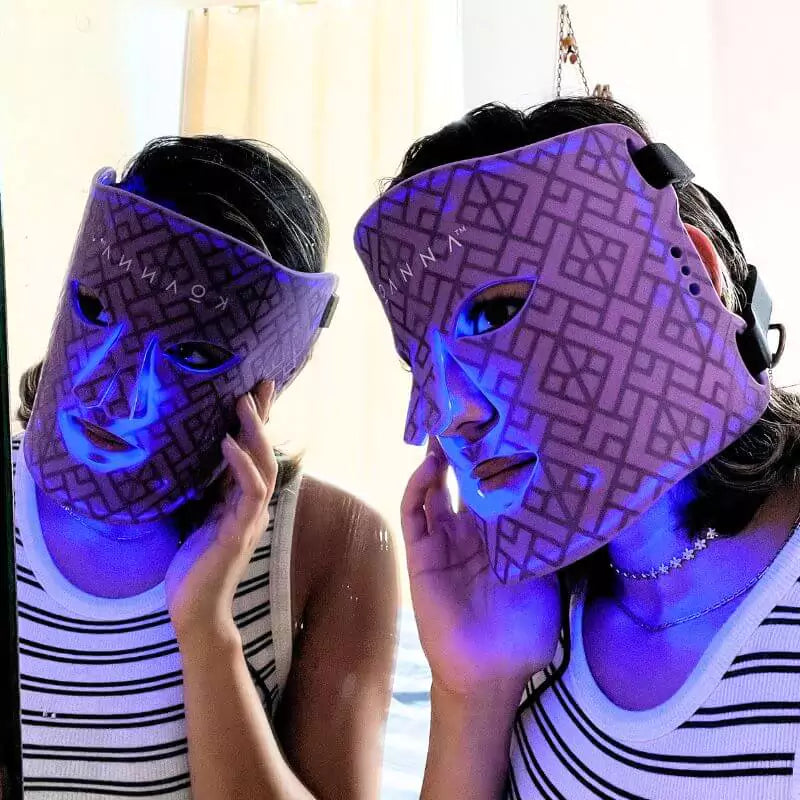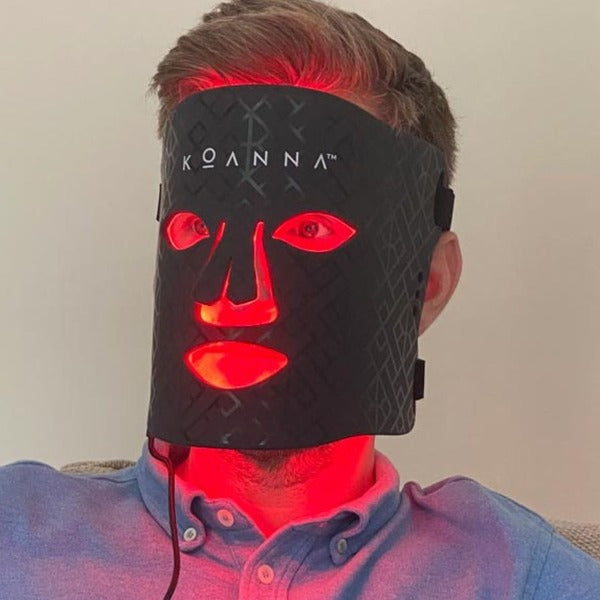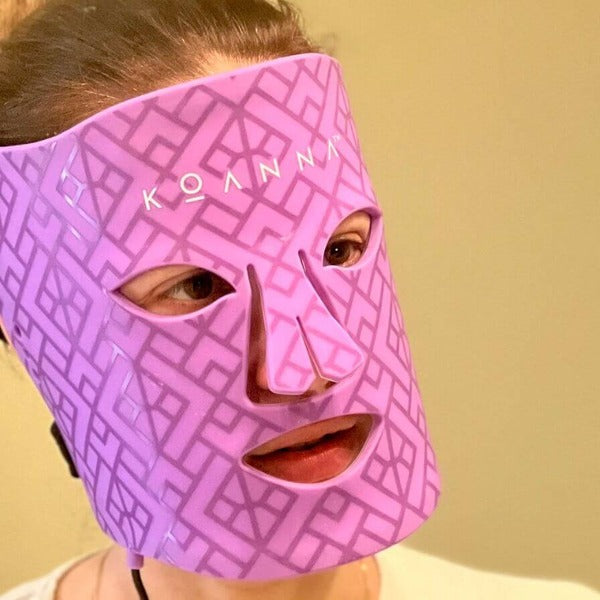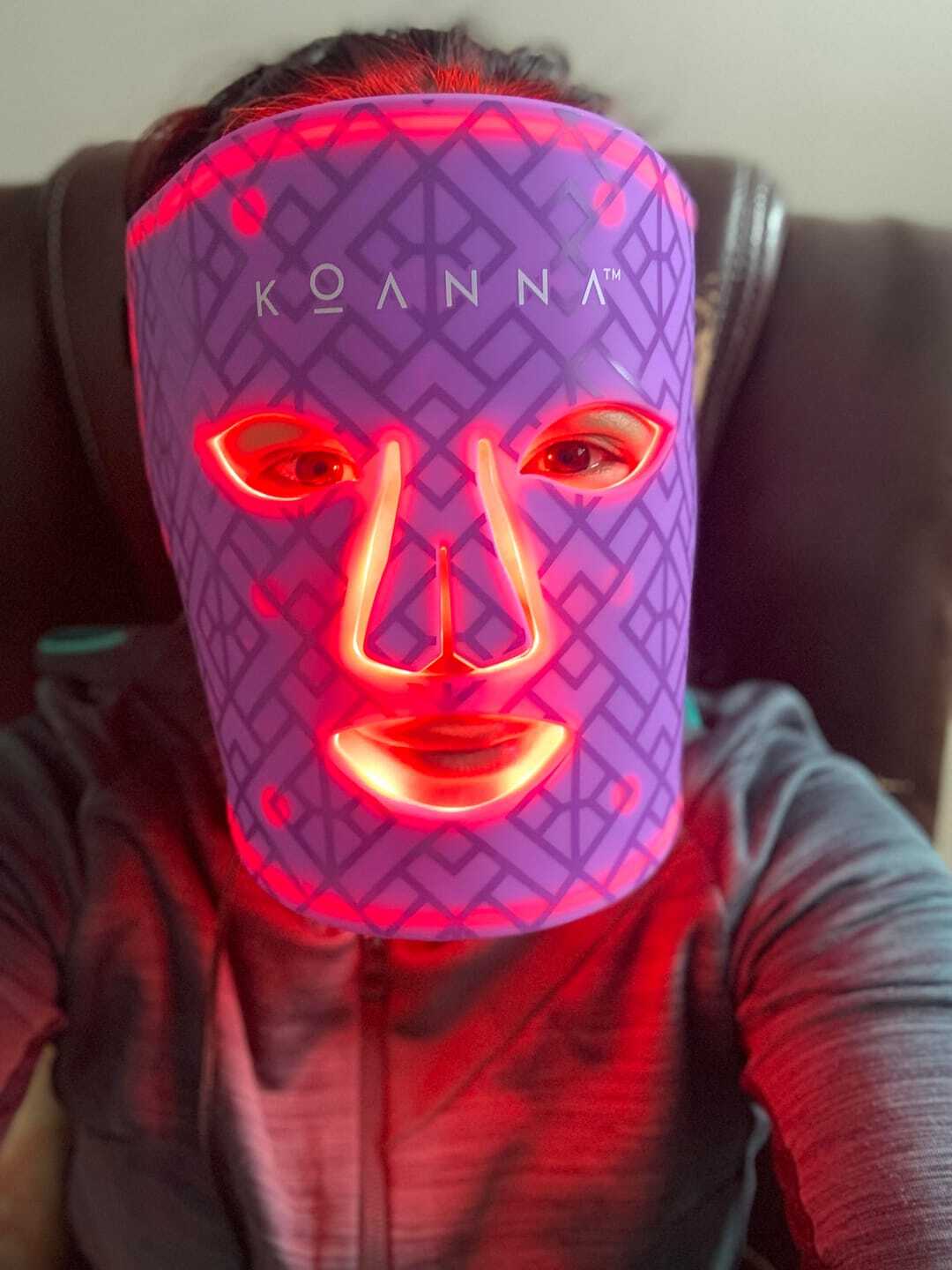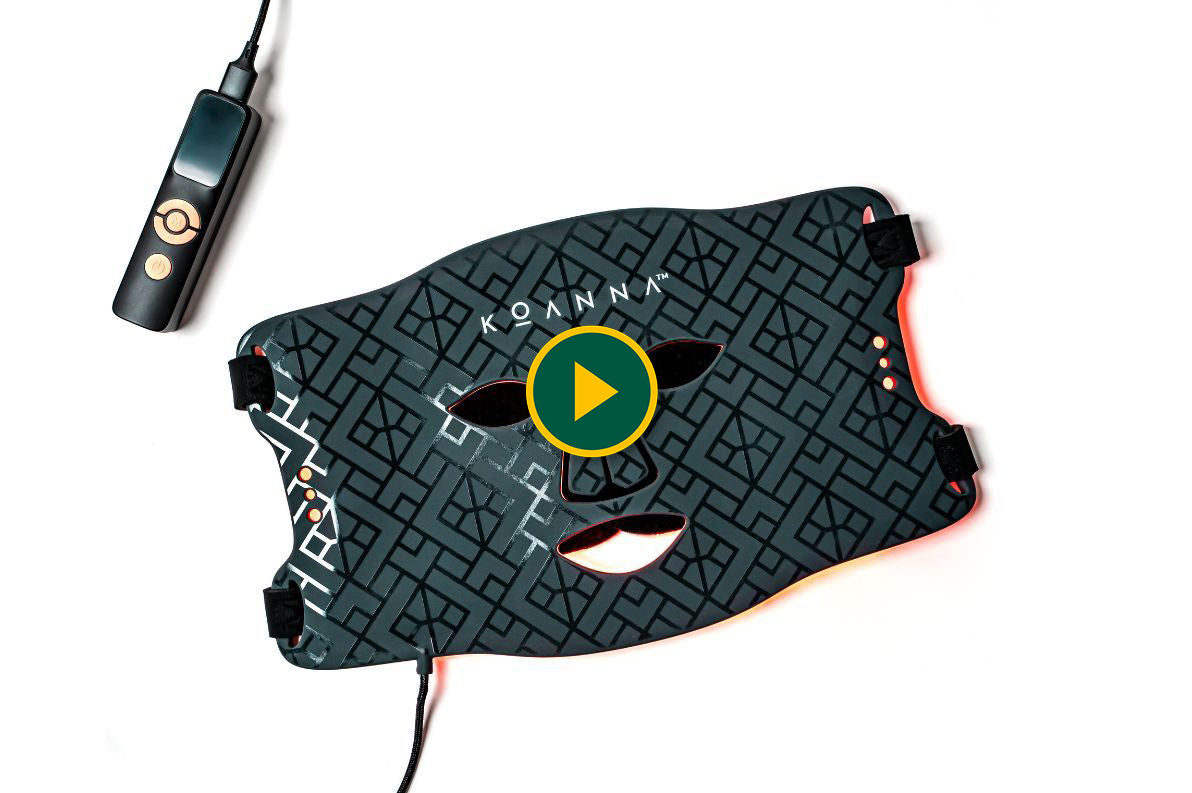 play_arrow
play_arrow
A spa-day for your skin.
The Koanna™ LED mask turns your skincare routine into a soothing wellness session. Simply lean back for 10-15 minutes, savor the moment, and do something good for your skin.
Recommended for a range of skin conditions:
1. Wrinkles & Lines
2. Acne complaints
3. Redness
4. Pigmentation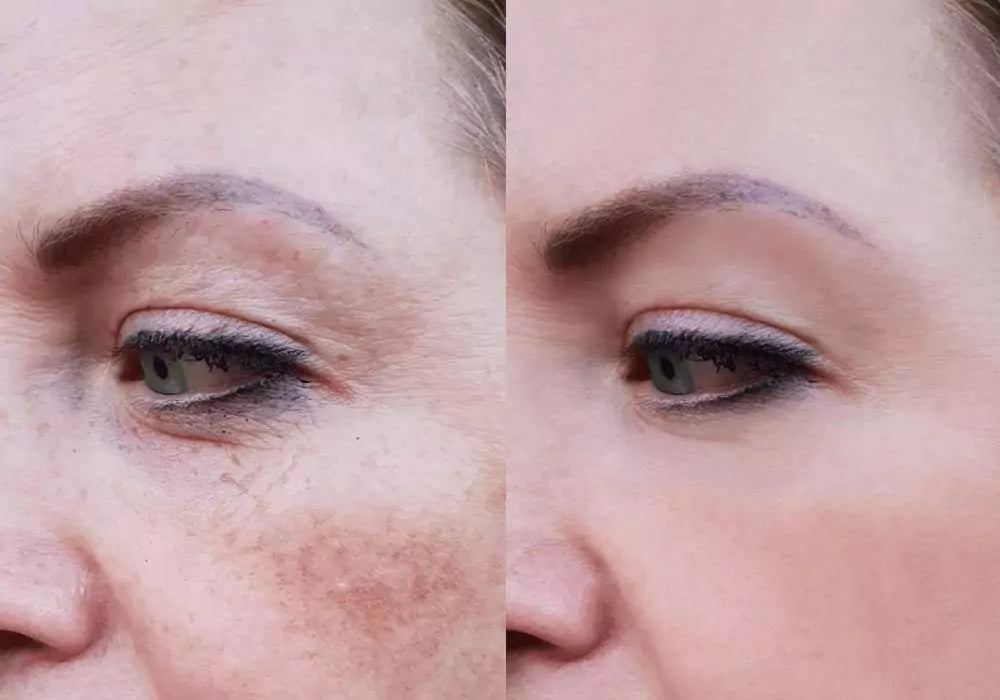 Real results from real Koanna™ customers.
Don't just take our word for it. Hear from our army of Koanna skin warriors as they lead you into battle against signs of ageing!
Rated 4.8/5 by over 10,000 satisfied customers
Shelly V.check_circle
I really love this mask! I'm now in my mid 30s and I've struggled with deep cystic acne my whole life. I've tried every kind of skin care regimen imaginable, and this mask is by far the best thing I've ever put on my face! Through diet (low carb whole food) and this mask my acne is almost nonexistent! When I do have the occasional hormonal flare up the mask soothes it and can zap it out of existence within a day or 2 where in the past a large pimple like that would've persisted for weeks and sometimes months. I've even noticed a positive change in the overall look of my skin, and a reduction in the crows feet that were starting to form. It really has made such a massive difference for me! If you've ever struggled with acne I can't recommend it enough!!
Ericacheck_circle
I have had the mask for a month now and my skin actually looks fresher. My wrinkles have also become a little less. I wear it 3 times a week for about 10 minutes. The included eye protection is great. Allows me to read while wearing it.
Emmacheck_circle
I like the new mask even better than the old one. It's comfortable to wear and doesn't slip when you move around. I mainly use the first mode because I want to get rid of some nasty wrinkles.
Oliver L.check_circle
Cool mask. I have struggled with acne and redness since I was a teenager. Used to go to light therapy at my local spa. Now I can do it at home while watching TV.
Bozena R.check_circle
Me and my daughter love the mask ❤️ Blue is perfect for 15 year old girls and for me red and yellow is perfect as a 50 year old! Two women, one mask - it does not get better 😍 Thank you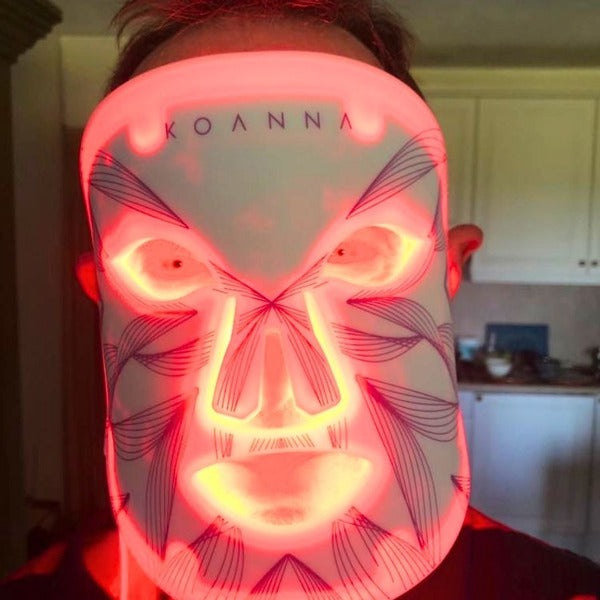 Patrick M.check_circle
Energizes, refreshes and definitely improves the appearance of the skin and underlying facial muscles - I love using it.
Elisabeth M.check_circle
My own personal daily spa area at home. I thank the Koanna team, for these ingenious products. My absolute purchase recommendation!!!
Maila C.check_circle
I love it. The first 2 times I still had to get used to it, but since then it feels great. My fine lines are almost gone after just 1 month. I recommend Koanna's LED mask without reservation.
Etleva A.check_circle
Simply wonderful. Already from the first week you can see a difference in the complexion and have a more elastic, rejuvenated skin. Excellent product.
Margaret B.check_circle
I have been using the Koanna mask almost daily for about a month now and can already see an improvement in my skin. It feels softer and the complexion appears more even. I have never experienced such an improvement with any product and am very pleased with the results. I hope to see more of the same with continued use. I highly recommend the Koanna mask.
Bianca R.check_circle
The whole family uses this mask! My sons (13 and 15) the blue light and I mostly red and sometimes yellow.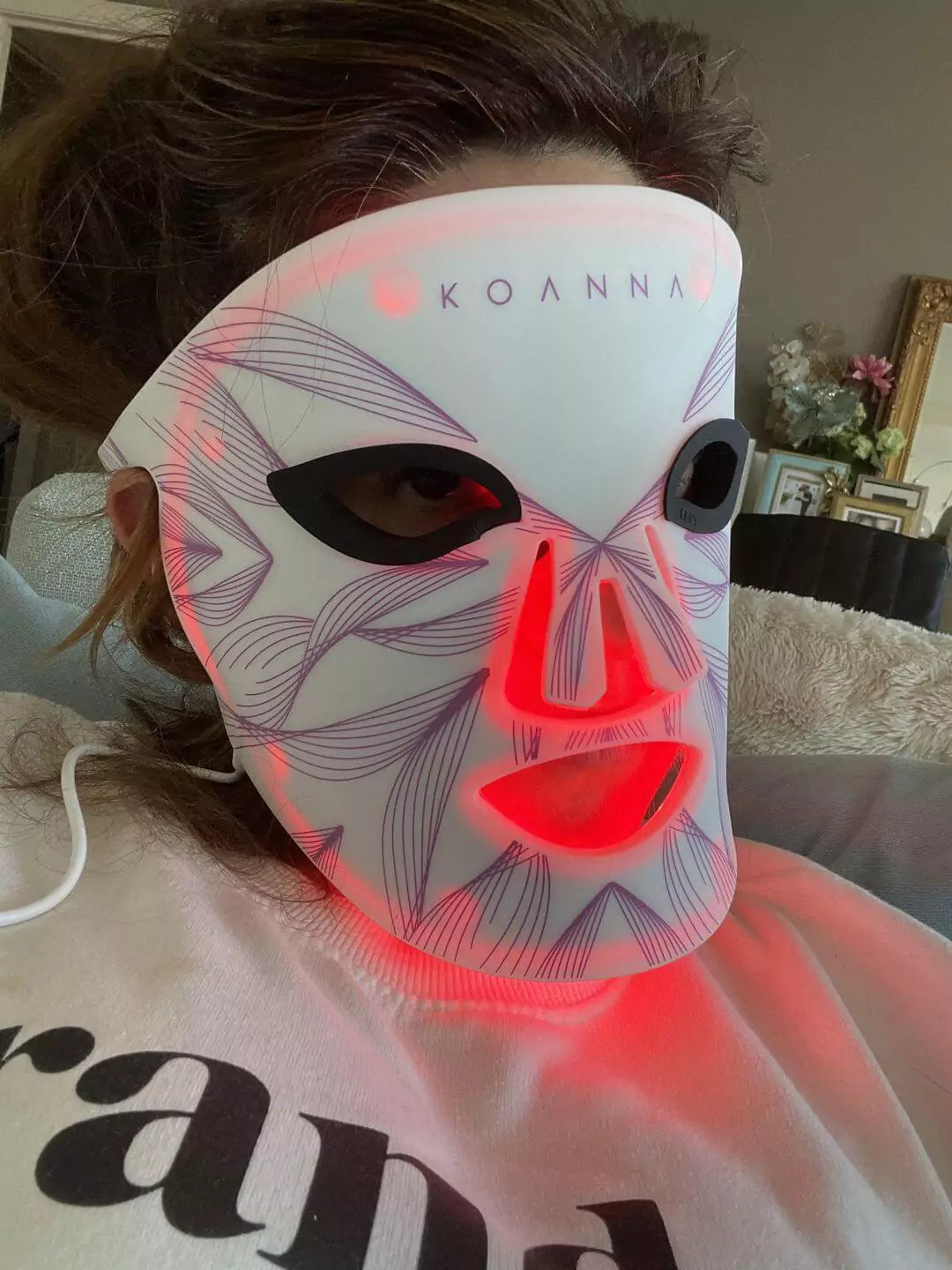 Mariana S.check_circle
Feels great ☺️ great product.
MultiGlo™ - 5 Wavelengths in 2 powerful modes.
Mode 1 - wrinkles, redness and pigmentation.
Our unique MultiGlo™ Technology combines 4 different wavelengths in a single powerful beam of light. Red, deep red, near infrared and near yellow light team up to target signs of aging and balance skin tone.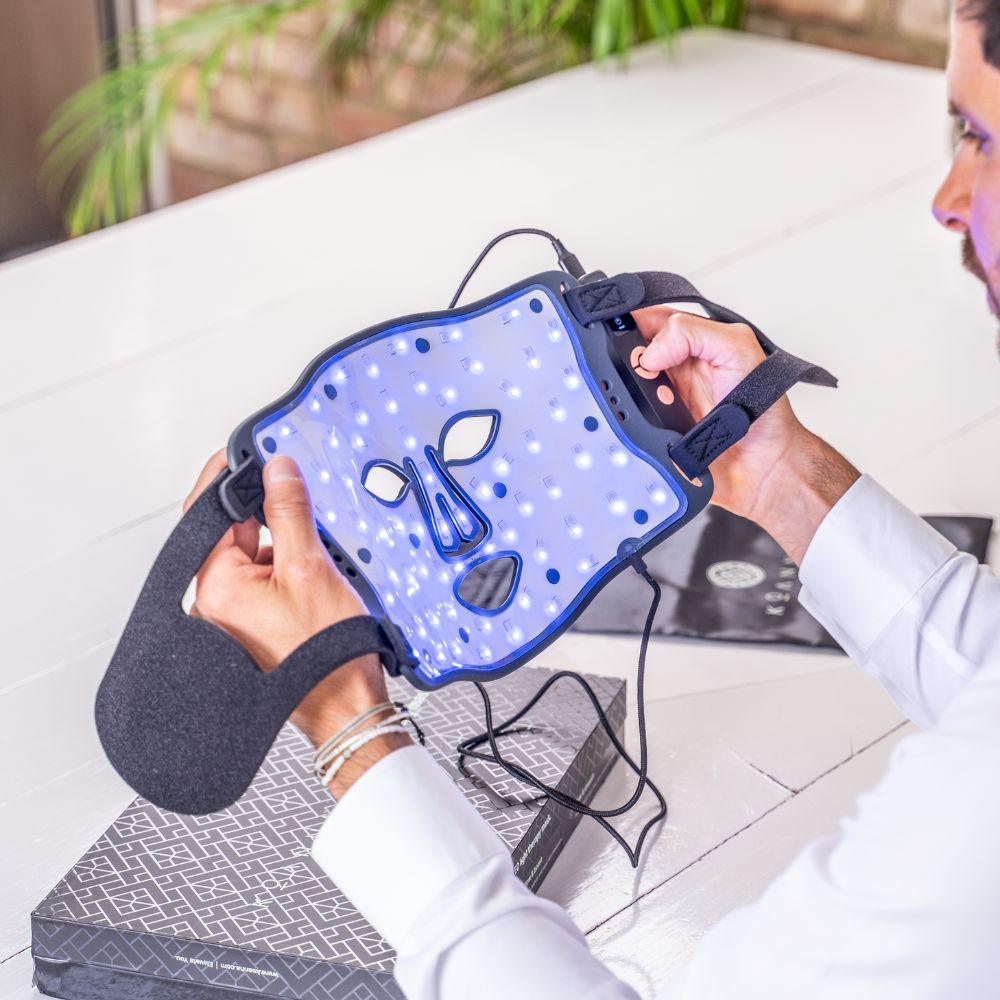 Mode 2 - acne, blemishes and inflammation.
A potent combination of blue light and near infrared light to help you tackle acne-causing bacteria, fight blemishes, and reduce inflammation - leaving your skin clearer, healthier and more radiant than ever before.
Get vibrant glowing skin in just 2 weeks or your money back.
We're so confident in this product that if it doesn't give you fresher, younger looking skin within 30 days, we'll give you a full refund.
See why thousands choose the Koanna™ Light Therapy Mask.
Wavelengths
30 day risk free trial
Comfortable to wear
High grade silicon
Portable for on-the-go care
Red, blue, near yellow, near infrared, deep red
Combats wrinkles and increases collagen.
Fights acne causing bacteria and reduces acne.
Balances out skin complexion.
Helps lessen skin inflammation and rosacea.
Promotes a brighter glow for more radiant skin.
What is LED Light Therapy?
LED light therapy involves the use of light-emitting diodes (LED) that emit various colors of light to target specific skin concerns. Energy is delivered to the skin cells, triggering various healing processes.

Different colors of light have different effects on the skin, and the most commonly used colors in LED light therapy are red, blue, and near-infrared.
Spa grade quality. At home!
Now you don't have to leave your house to benefit from luxury spa treatments. Our LED Face Mask not only helps you get fresh, youthful skin, but its something that can easily change your mood for the day. Just lie back, relax, and achieve great looking skin!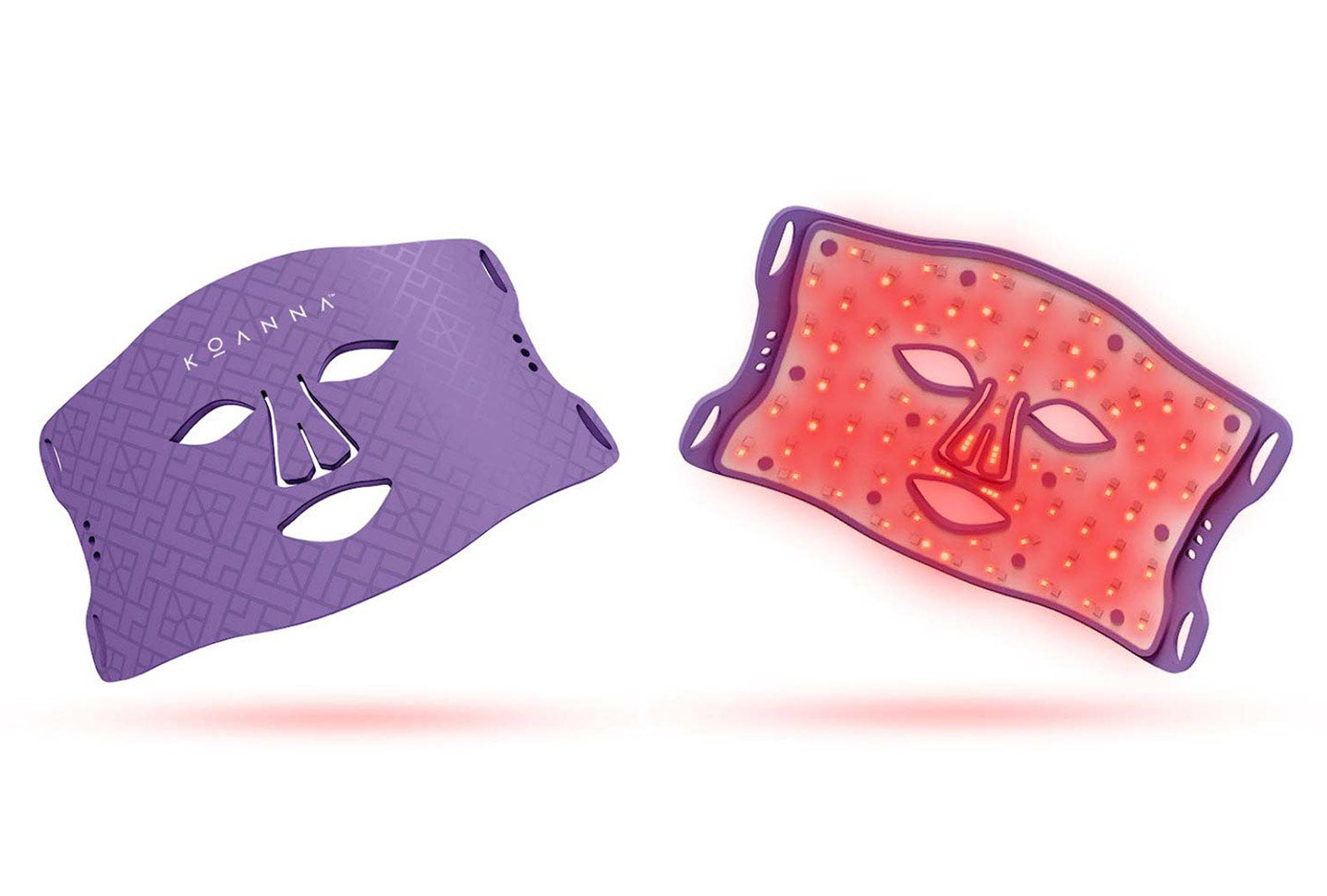 Built for maximum comfort
The medical grade silicone mask is soft, flexible and easy to wear and use.
Results tailored to you
Brings you one step closer to fresher, clearer, younger-looking skin without spending a fortune on spa treatments. Our MultiGlo™ technology gives you customized results.
Cordless Mobile Design
Fit the mask into your busy lifestyle. Combine your treatment with a yoga session, using your PC, walking around, or a relaxing meditation.
There is no debate.
Light therapy is backed by science.
A reduction of wrinkles by 35% in only 4 weeks, increased collagen production and effective acne treatment are just some of the proven benefits. With over 6000 scientific studies since 1980 you can be confident in our MultiGlo™ technology, so follow the science and get results with the Koanna™ LED Mask.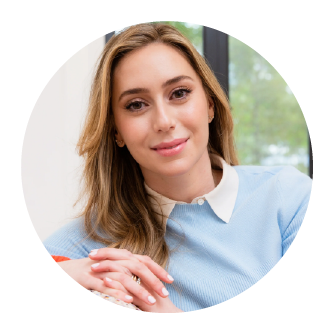 "LED masks and other infrared devices are affordable, effective, and targeted - so, if you've been sleeping on them for this long, now's the time to start paying attention."
---
Dr. Shereene Idriss, M.D
What's included in your Koanna™ LED Light Mask box?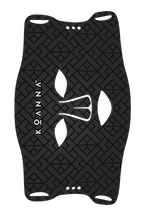 Silicone flexible face mask.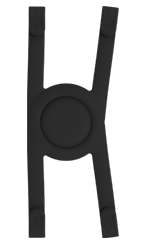 Head straps.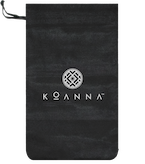 Carry bag.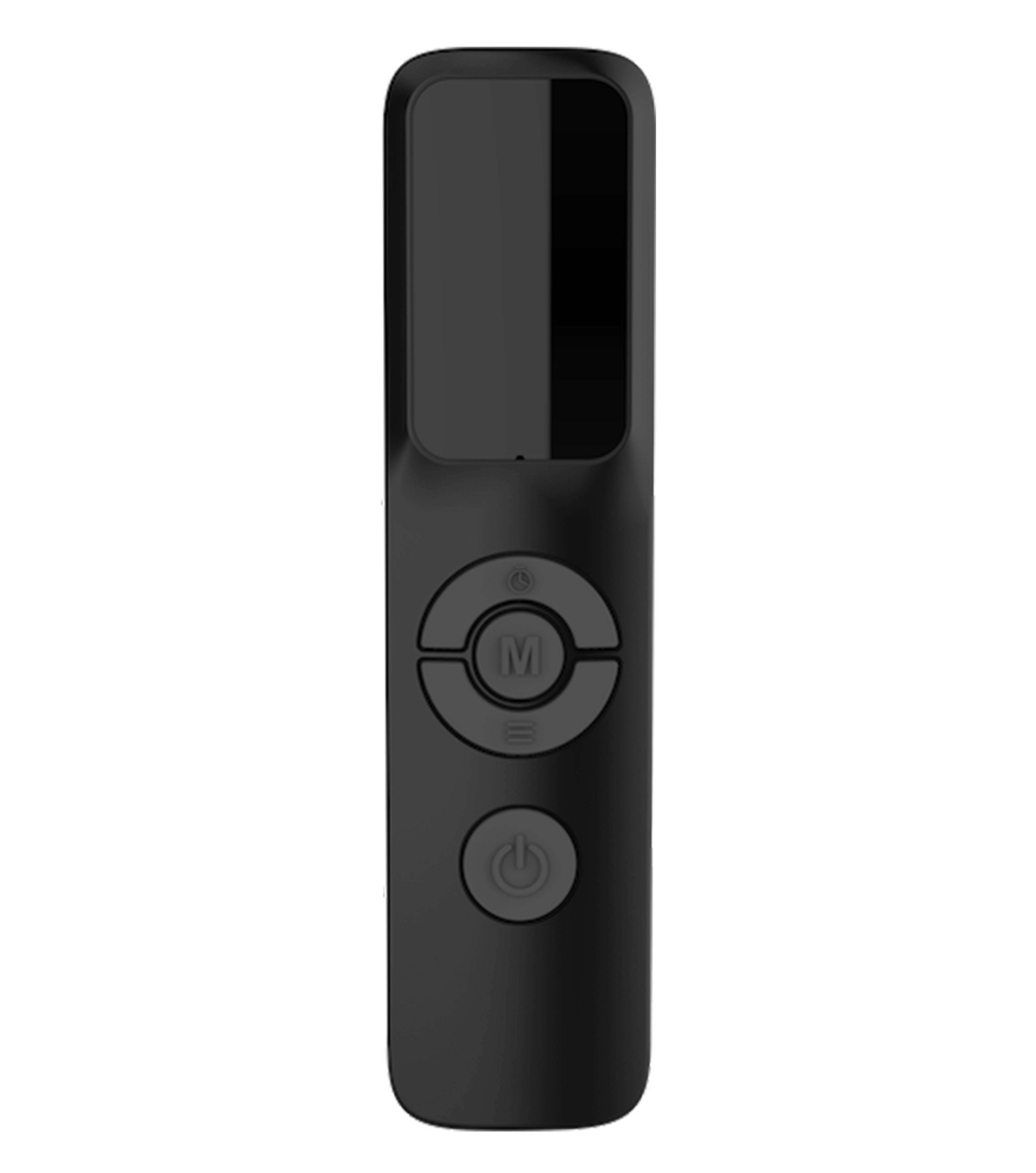 Controller.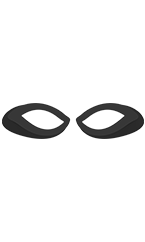 Silicone comfort pads.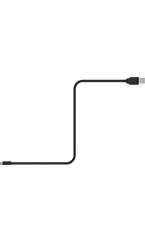 USB cable.
This product has no reviews yet.
You asked. We answered.
30 Day Free Trial
We are so confident in this product that we will give you a full refund if you don't get fresher, younger looking skin within 30 days.
What is the Koanna™ LED Light Therapy Mask?
LED Mask specifications
What is LED Light Therapy?
Is it safe to use the LED Light Therapy Mask?
Is the LED Mask portable?
How do I use the LED Light Therapy Mask?
How often should I use the LED Mask?
Can I use more than one mode in a single session?
How many LEDs does the Koanna™ LED mask have?
How do Red, Deep red and Near Infrared light help my skin look younger?
How does Near Yellow light help to balance skin tone and redness?
How does blue light therapy help treat acne symptoms?
Does red light therapy also help against psoriasis, rosacea or eczema?
Are there any contraindications?
Elevate your skin's health.